Drawing an #rangoli during #Diwali is a tradition that has been handed down from generation to generation in India. With today's post, we encourage everyone to create your own rangoli to brighten up your home during this special date.
The traditional Rangoli is mainly used during the Diwali holiday to decorate the houses in India. Normally, they are placed on the floor at the entrance of homes and can be made with an infinity of materials. Initially, they were drawn with rice flour but, nowadays, it has become an artistic manifestation. In #India, many competitions are held to inspire young people and the elderly.
The design of the Rangoli can be created using different materials, colors, and shapes. Whichever you choose, your result is always equally wonderful and joyful. The idea is to be clear where you will place it to choose the best rangoli. Depending on your ability you can opt for a more or less complicated design. We advise you to first practice the base of the design in some paper and when you are satisfied, you can draw the definitive one.
How to create it? Today we show you 5 different ways of doing it, using different materials. Decided to make your own?
1. Dry flowers
This is one of the easiest to do. You can place dried flowers of different colors for your design. It's fast since you do not have to wait for the paint to dry and equally easy to pick up. However, it is not recommended for outdoor spaces since the wind can send all the work to fly away.

2. Colored textures
You can also use different textures to create your ideal Rangoli. Flour, sand, rice … Tinted in different ways, and combined together they will give a really beautiful optical effect.

3. Aluminum foil
This is the most modern technique of all. Although it is true that it is not traditional, it is an original way to create a beautiful and bright Rangoli. Mark your drawing with a thick-tipped object (pencil or similar) and then go to color with your favorite tones. The result will be gleaming!

4. Stones
Decorate stones from different sizes and shapes to give a special touch to your Rangoli. You can draw a simple design. Decorating it with colored stones will be exceptional and sophisticated.

5. Painting
The last option we show you today is to paint directly on the ground. It is riskier because it needs time to dry and if you make a mistake it is harder to rectify. A special trick that we tell you is to add a bit of glitter to the final drawing before it dries. It will give an elegant and sophisticated touch.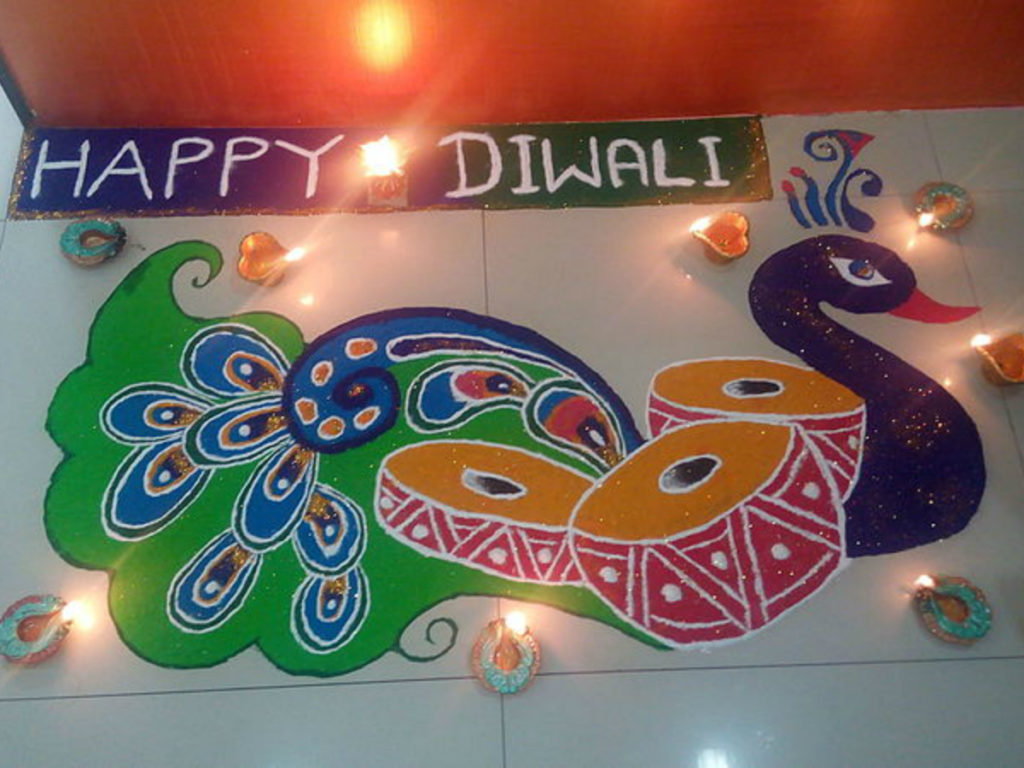 With this post today we call on fans to create their own rangoli! This is just a selection of some simple rangoli designs that can be used to decorate any space. In any case, there are many types of rangoli patterns for Diwali available on the internet that you can choose according to your tastes or preferred materials.
Just let the creativity illuminate you this Diwali !.
And if you want, we would love to see your rangolis! Share with us!
#ShareYourArt #ShareYourCulture #ShareYourRangoli
Here we leave you our digital rangoli 🙂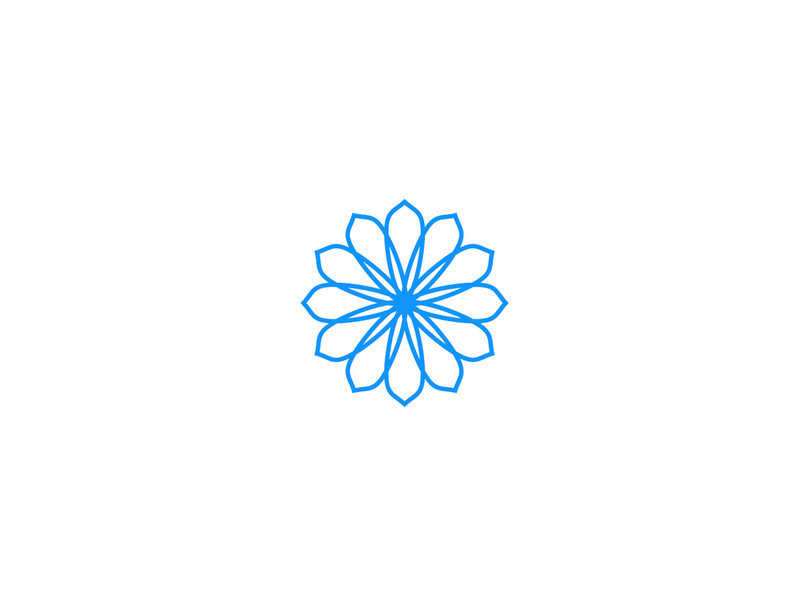 💸 If you need to send money to yours in India, do not miss our special promotion: Bank deposit at an incredible price! Send money to any bank account in India in just 24 hours!
💸 More information about our offers