If there is one thing that characterizes India and Nepal, it is their festivals full of color, dance, light and tradition. That's why the best way to get to know these places is coinciding with a moment of celebration like Navrati Dussehra. And since sometimes a reading can transport you anywhere, today we want you to go deep into India and Nepal and let you know the wonderful Navratri festival!
The Navratri is a Hindu festival whose date depends on the lunar calendar, this year it is celebrated from 10 to 18 October! It is nine nights full of music, dance and adoration of the Mother Goddess in her many manifestations and different names.
During the nine nights of the Navratri the Hindus go through a spiritual purification around creation, preservation and destruction through 9 representations of the Mother Goddess that mainly revolve around:
Durga: The first three days we worship Durga, which represents the necessary destruction to then build. It destroys our imperfections and ignorance in order to purify us.
Lakshmi: For the next three days, Lakshmi is worshipped, helping to acquire inner wealth with the moral and spiritual qualities that are lacking. She is considered the goddess of abundance, fortune and health.
Saraswati: Worship of Saraswati, considered the mother of creation, begins on the seventh night. It represents knowledge and light in the face of ignorance and darkness.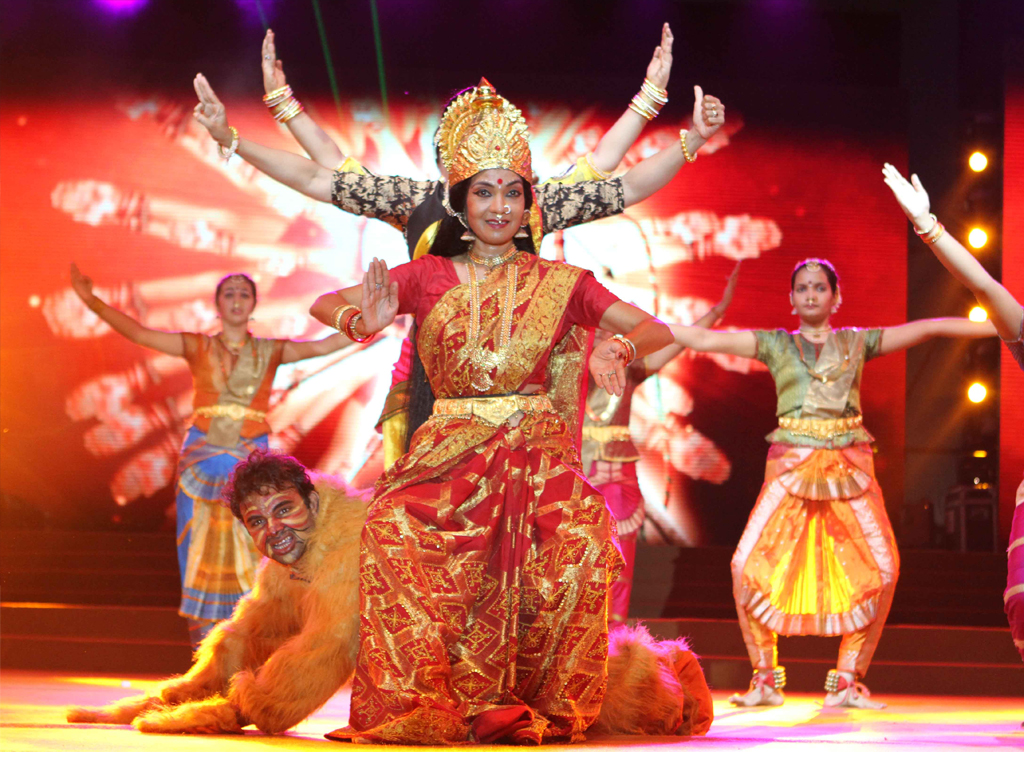 Dussehra: a very special last day  
It is the last day, full of traditional dances and music, in which the triumph of good over evil is celebrated, in commemoration of the moment in which the Mother Goddess defeats the demon Mahishasura on the back of a lion. Legend has it that the terrifying Mahishasura could not be defeated by any man or god, so all the gods gave their powers to Durga to defeat him. On this day called "Dusshera" or "Vijayadashami", homage is paid to the Goddess with symbols that will be carried in a parade to the river.

Celebrations throughout India  
In western India, dancing in circles with colorful clothes and small decorated sticks flood everything. These are the traditional dances typical of places like Gujarat, where you can see them each day dressed in a different color.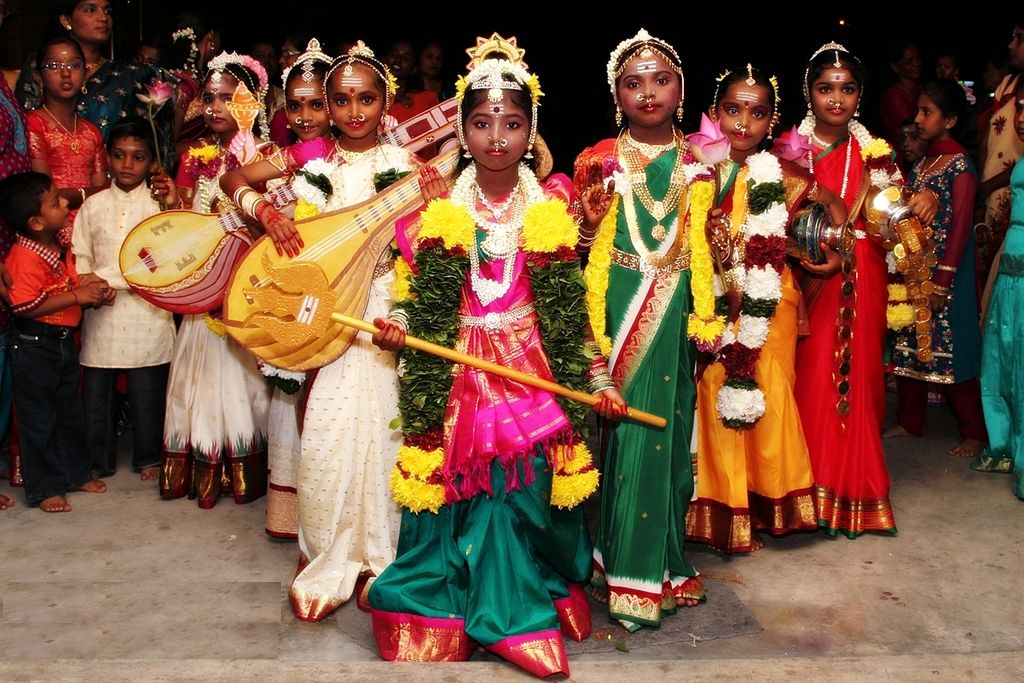 In Mumbai, on the other hand, while retaining their traditional touch, they have added the fusion of disco rhythms to their music – you can hear it wherever you go in this state! In Delhi, for example, theatrical performances and the burning of sphinxes of the demon Mahishasura are very typical.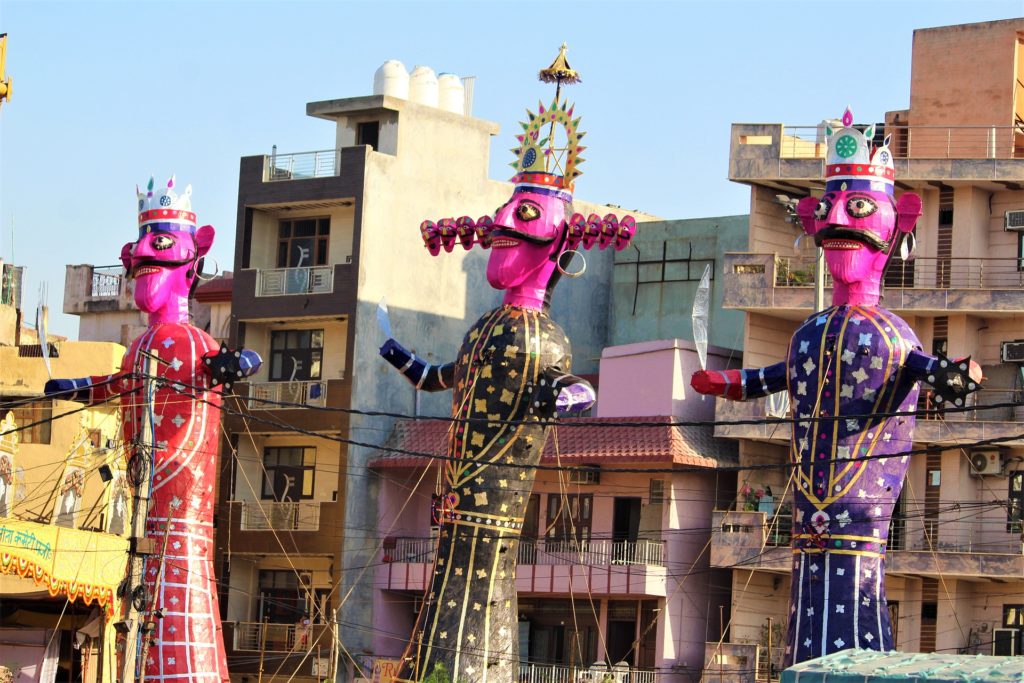 In southern India, it is very common to see the "golu", an exhibition of dolls symbolizing the feminine power of the Mother Goddess. And during the festival, women visit each other's homes to see their creations and exchange sweets.
From Moneytrans we wish you a happy Navratri Dussehra! Ⓜ️🎇 
---
Are you from India? Are you from Nepal?
To celebrate this special festival, send your love and best wishes to your family in India or Nepal with iMoneytrans. Distance is no problem with us!
If you need to send money to India or Nepal from Spain, Belgium, Germany or UK, try the iMoneytrans app or web for free using the promotional code: DUSSHERA.*
Don't know how to do it? We explain it to you here! 👈
If you prefer to do it in person, our offices are always at your disposal. Find the nearest one on our website!
*Limited offer: Code valid for a single transaction through iMoneytrans – no commission payment.