We're on our way! Trust Moneytrans to send your money to Ghana with maximum security and speed. Sign up for free in 5 minutes, make your transfer and your money will arrive in just a few minutes – it's that simple!
Your first money transfer for FREE using the code WELCOME
Your money transfer to Ghana with maximum security
We have the best network of partners in Ghana!
Your funds are 100% guaranteed as Moneytrans is regulated and authorised by the National Bank of Belgium
Payment system verified by Mastercard and VISA
We work with the safest banks and payer networks in the world
- Official partners of Moneytrans -
How to register and start sending money online
Register on our website or download the iMoneytrans app free of charge.
Choose the country and the amount to send
We'll show you the prices, commission and amount to be received before the money is sent.
Add your beneficiary's details
Enter the details of the recipient in the destination country.
This is vitally important for the security of your money and for your peace of mind.
Choose the payment method that's best for you.
Your transfer is on the way! You can track it from your account.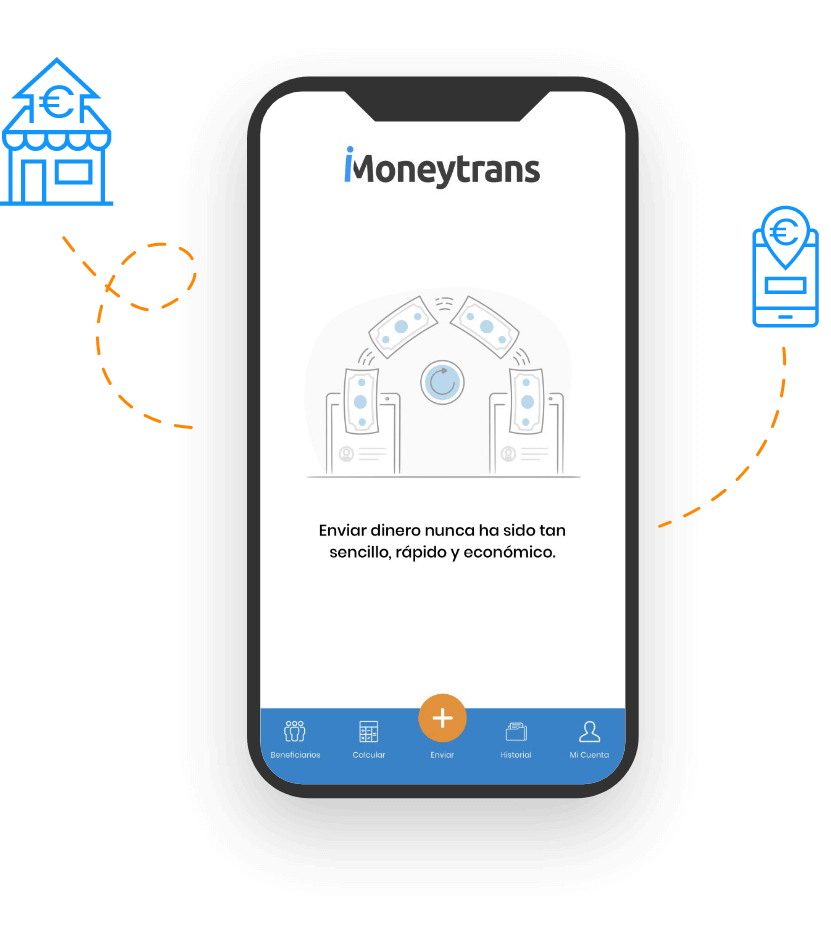 The favourite app of Ghanaians
Sending money online is cheaper and safer than ever before. And with travel restrictions across the world, there's no better way to bring you closer to your loved ones.
What makes iMoneytrans the world's best money transfer app?
You can register in just 5 minutes
Easy to navigate
Free to download
Calculate the fee in the click of a button before sending
Your data is safe and secure
Easy to track your transfer at any time
Send money instantly anywhere, anytime. 
Awarded Best Money Transfer Company
For its speed and reliable service   
More than 10,000,000 customers trust in us
We're where you need us to be
Available 7/7 and in your language
140 countries & + 450,000 payment locations
Awarded Best Money Transfer Company
For its speed and reliable service
More than 10,000,000 customers trust in us
We're where you need us to be
Available 7/7 and in your language
140 countries & + 450,000 payment locations
How can I send money to Ghan