Once you are on the homepage, go to the top of the homepage and click on "Register".
You will be taken to the initial registration page where you just need to enter your personal email address in the two input fields. (If you are already a Moneytrans customer, you can also do this via your customer code.) Easy, isn't it? Now just click on the "Create account" button.
You are almost there. On this last page we will ask you to enter some basic personal details that we need for security:
Country of residence
First name and surname
Date of birth
Mobile phone number (whichever you have in your country of residence)
Email.
Password
       4. Click on the "Join now" button and we will automatically process your registration.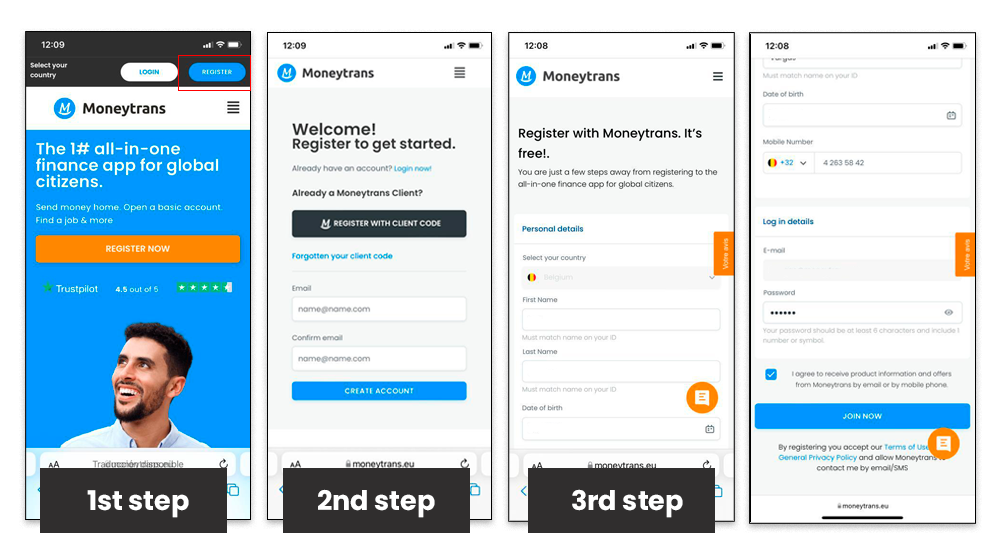 5. VERY IMPORTANT! When you finish this process you will receive an automatic email to your inbox asking you to confirm your email address by clicking on a link, and that's it! your profile will be activated. Do not forget to check your junk mail.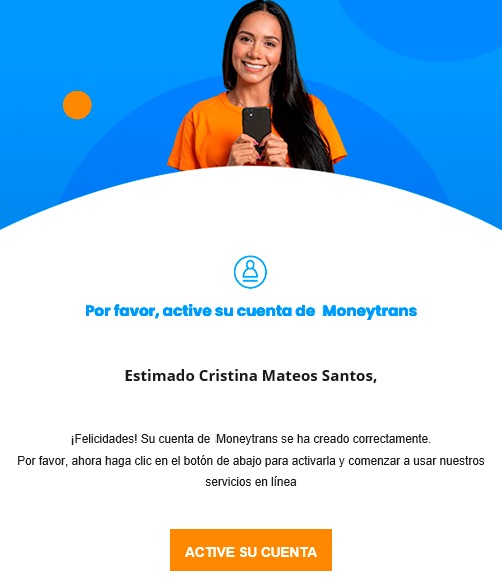 All you have to do is go to the website or app, and log in with your email and secret password.
Welcome to Moneytrans!