If you have a question, check the following categories for the issue you need help with, or write your query.
Customer Service, Monday to Friday!
Contact us by phone, email, chat or via our social networks, whichever you like!
Monday – Friday: 09h00 – 18h00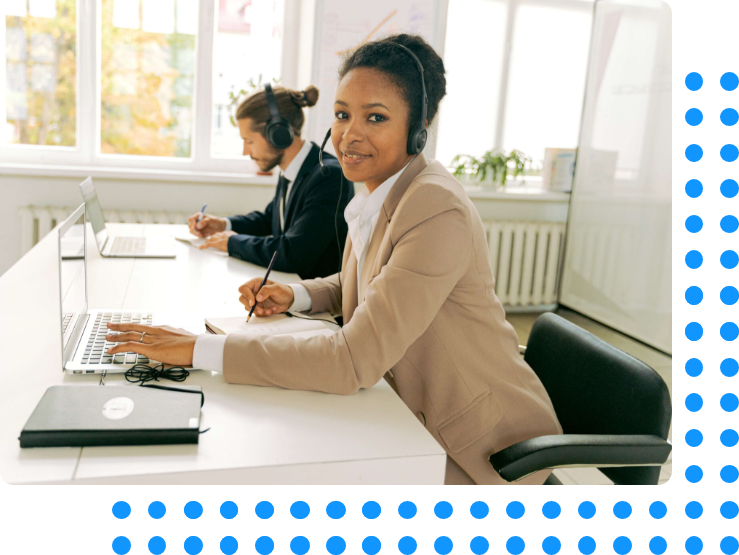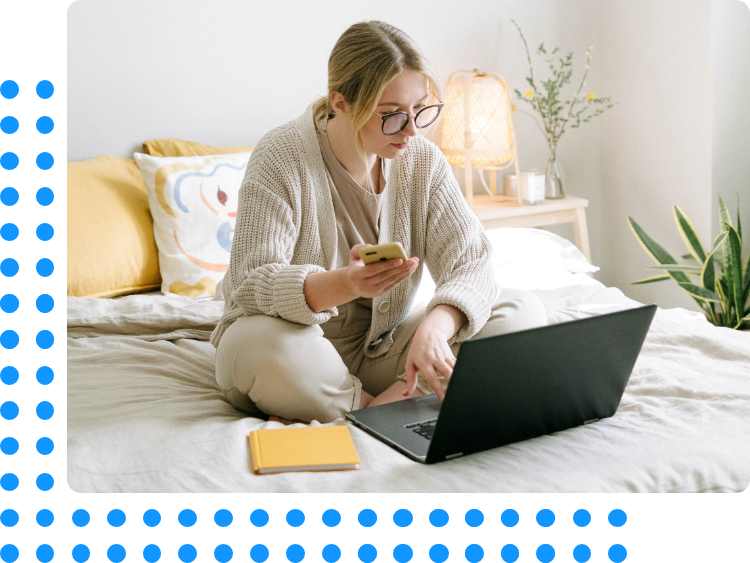 You can write to us here too!
We're always here for you. Contact us!
We're not just here for your money transfers. Discover a world of opportunities with Moneytrans! Find us on our social media.
How can I send money with Moneytrans?
Without leaving home! Register free on our website or download our app, follow 3 simple steps and your money will reach its destination in a matter of minutes.
Why may it not be possible to process my money transfer?
It may not be possible to process a transfer in the following cases:
1.My transfer is being reviewed 
Your security is our priority. If we detect suspicious activity, your money transfer may be reviewed so that we can ensure that it was indeed you who made it. Occasionally we are asked to collect additional information in order to comply with legal requirements in Europe or the rest of the world. This may cause a delay in processing your transfer, but it is essential for your protection and for compliance with the law.
2. My transfer has been rejected 
Your transfer might be rejected for the following reasons:
Your application contains incomplete or incorrect information, either of the beneficiary or the sender
We detect suspicious activity and are unable to confirm whether it was you who made the transfer
The transfer does not comply with Moneytrans policies
A problem arises with legal compliance in Europe or another country
How can I become a customer?
At Moneytrans we rely on a widespread network of agencies and our own offices. Find your nearest office and put your money transfer in good hands!
How can I register on the Moneytrans website?
Registering on our online Moneytrans platform is really simple. We'll show you how to create your account free of charge here!
Is there a limit on how much I can send?
Some countries may impose minimum and maximum limits on the amounts of money that can be sent with our service. In general, as long as you can prove the source of the money, there's no limit.
Is sending money with Moneytrans secure?
Moneytrans is an officially regulated financial institution in the UK, Belgium, Spain and dozens more countries in Europe. We have 20 years' experience in the remittances sector, with 10 million satisfied customers and 50,1 million transfers carried out in more than 140 countries.
You only need to read the views of our users to know that we are a trustworthy company backed by central banks and using state-of-the-art technology to guarantee you confidentiality and secure payments.
Here are 5 things you should know to send money securely!
How does Moneytrans protect my money?
With our online money transfer service, the payment is processed instantly using 3D Secure technology that guarantees your transfers will be worry-free. What's more, you'll receive confirmation of the payment by email or SMS.
Additional verification measures increase security and compliance with the law on payments. Moneytrans also encourages users to protect their accounts better, create secure passwords and identify phishing emails and texts.
Moreover, when it comes to money, issues may arise, and confidence in your choice of a provider for your currency exchanges is an important aspect.
At Moneytrans we employ a team of professionals to take care of our customers and resolve any issues or questions they may have. We offer the service by live chat, email, phone or fax, so that you can get in touch whichever way suits you best. And we're open long hours for your peace of mind! So we're always available.
How are the prices for online transfers calculated?
The first factor is the amount of money sent. Commission is calculated as a percentage of the amount transferred, and it varies according to the currency. To get an idea, check the Moneytrans calculator, which will show the actual price for your transfer. For example, Moneytrans charges a fixed commission for several destinations, more favourable than that offered by most exchange agencies and shops.
What's more, we have a special zero-commission deal for new customers, so they can try our service free of charge.
The second factor is the exchange rate. With Moneytrans, the user will always receive the exchange rate shown on the online calculator, so you'll know exactly how much money your beneficiary will receive. An instant and transparent system!
The exchange rate is set by the banks and partners who work with Moneytrans in our destination countries. Since Moneytrans has special agreements in more than 140 countries, your beneficiaries will receive a higher rate than in banks and most online money-transfer operators.
We should point out that, in addition to a lower fixed commission, the online service tends to offer a better exchange rate. In short, for online transfers the commission is usually lower, meaning more money reaches your loved ones. 
How can I enter a discount code?
Step 1. When you're making a transfer on your Moneytrans account and you've entered the details and the amount to be sent, look for the "discount code" box.
Step 2. Enter the discount code provided by Moneytrans. Remember to type in with no spaces before or after!
Now click "Add".
Step 3. 
That's it! You will see the discount applied to the total amount due.
Now all you must do is click on "Send money"!
What's the current exchange rate?
It's best to plan ahead for your money transfers. Exchange rates are constantly shifting, and certain days are likely to be better than others for sending money at the most favourable rate. To help with this, and assure you of the best price for your remittances, the Moneytrans online transfer service features a calculator so you can check the cost of your transfer and choose the right time to send it.
How can my beneficiary collect the money?
We offer several options for collecting money, depending on the destination country: in cash, a bank account, home delivery or through a mobile wallet.
Explore the options your beneficiary can use to receive the money.
Use our online calculator and find out which options are available in your destination country.
What information does my beneficiary need to collect the money?
The beneficiary needs an URN CODE supplied by the sender and a valid identity document, which must be presented at the collection point. The name on the ID document must match the name on the transfer.
CHANGES AND CANCELLATIONS
How can I change a transaction?
If your order has already been sent, you can only change it by calling the customer services team. If your beneficiary has already received the money or the order has been paid for, we are unable to change or cancel the transaction. If you have more questions, please contact customer services on 7916810777 .
Refunds are possible on cash collection money transfers as long as the money has not yet been paid at the destination.
For money transfers made online, the customer should request a refund from the online application or via email. Moneytrans receives the information, the refund is requested from the partner and, once this is confirmed, will be cancelled in the system and a refund will be requested on the card the customer has used for payment.
For payment to mobile phones, a refund may be requested as long as the beneficiary has not used the money.
Can I cancel a transfer before it reaches its destination?
Open a session on your account and go to recent orders. Click on "Cancel" next to the order you wish to cancel. Enter the details and click on "Send".
We'll do all we can to cancel your order. However, we cannot guarantee the cancellation until our local partner confirms that the money has not yet been paid to the beneficiary. If the transfer has been completed, we are unable to cancel the order.
Do you want more information on our cancellation and refunds policy?
How can I open my free Smile Account?
How can I check my balance?
On your web and mobile client space, through which you can consult and manage your account from A to Z, accessible via our web page: www.moneytrans.eu If you have opened your Smile account in one of our branches, ask for your client number in order to easily create your Moneytrans user account.
You will find all the data previously encoded in the agency. After having clicked on the "Registration" button, click on "Register with customer code", insert your "customer number", your "date of birth" and find all your data.
How can I get my free Mastercard?
When you open your Smile Account, you'll have access to a Mastercard debit card completely free of charge. It will be sent to your home within 5 to 10 days of opening your account. The card and pin are sent separately
Can I block my Mastercard?
If your Mastercard debit card is lost or stolen, you can block it instantly from the app with a single click to ensure that no one can use it. You can select the "temporarily block card" option to unblock it at any time, or the "permanently block card" option and request a new card via the "replace card" option.
You can also request a new card by calling our Customer Service, as well as if you want to change your personal details, address or telephone number.
How can I transfer or withdraw money with my Smile Account?
With the Smile Account you can send and receive payments with no hassle. You can do all this on our online platform. Find out how to manage your personal area here!
If you want to transfer money into your account, you can do it online or at one of our authorised offices.
What's more, you can withdraw cash from your account at any of our offices.
Is the €5 minimum initial deposit required as a fee?
This is not a fee: this initial amount is required for the issuance of your card but will not be deducted from your account. You can then spend this amount as you wish.
Can I check my balance in a Moneytrans office?
The only way to check your balance is by creating an Moneytrans user account. If you have any difficulties in doing so, please do not hesitate to contact our Customer Service team.
How do I activate my card?
To activate your card, you will need to make a purchase via a contact terminal or a cash machine withdrawal. You can then start using your card to make online or contactless payments.
What documents do I need to open my Smile Account?
To open your Smile Account you have to be registered on our website. In addition to your personal details, we need you to attach a photo of your identity document and proof of your address. And that's it! At Moneytrans we make things easy for you. To find out how to do it, click here
If you've already registered, you don't need to do this! Simply start a session and apply for your Smile Account in your personal area.
What is the 3D secure code?
Certain purchases on the Internet, you must enter a security code to validate and finalise your transaction. As soon as you open your Smile account, we will instantly send you this code by SMS. Please keep this code in a safe place so that you can make your payments online as soon as you receive your Smile card. You will be able to modify this code via your customer area afterwards.