If there is one place in the world where spring is welcomed with joy, that's India. Every year, Hindus are colouring the country to welcome the spring with the famous Holi festival. Today, we tell you everything about this very special festival!
Holi is a religious festival that mainly takes place in India and other countries with Hindu communities such as Nepal. For two days, dance, music and colour are mixing together into the maximal expression of joy among the Hindus. In recent years, the festival has attracted the attention of the rest of the world and its colours have also flooded festivals and races all over Europe and America.
Origin
The festival has its origins in the Hindu mythology. Many versions exist but the most widespread is the one about an arrogant king, king Hiranyakashyapa, who decreed that only he could be venerated. His son, Prahlad, was worshipping the god Vishnu above all else. His father, who was angry with him for that, sent the demon Holika to murder him by throwing him into a bonfire. However, before this could happen, the god Vishnu appeared to save his devoted Prahlad and killed his enemies by pushing them into the bonfire. So, for the Hindus, this celebration is the symbolic representation of the victory of good over evil.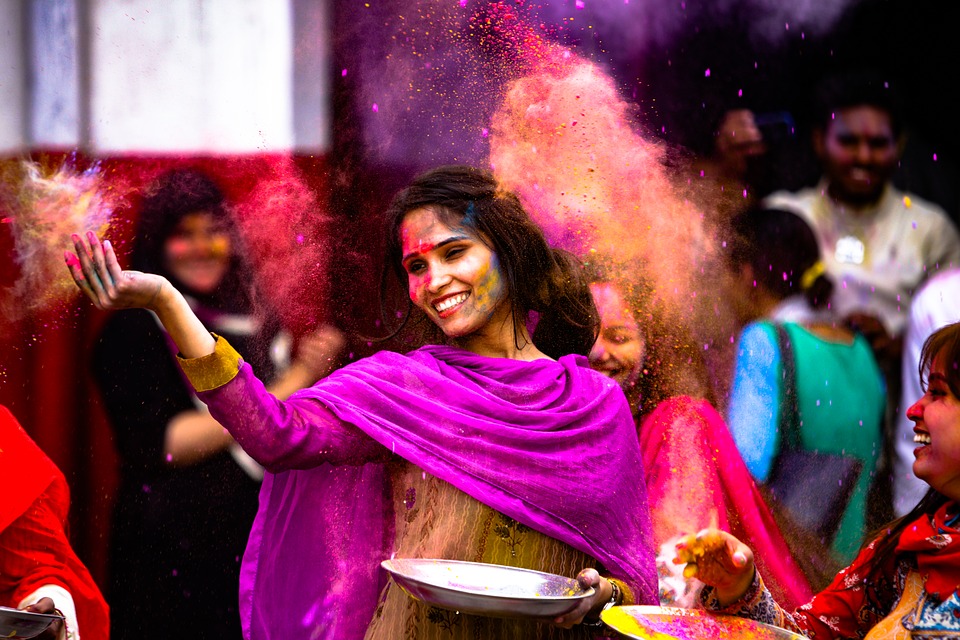 How it is celebrated?
The most striking thing about the festival is its colours. The participants throw bright coloured powders and coloured water at each other as a symbol of joy of the arrival of spring. The idea is to imitate the vivid colours of the flowers that appear in this season. Music and dance also play an important role. And of course, spirituality too. On the first night before colours, the Hindus illuminate all the country by lighting huge bonfires in which they burn statues of the demon Holika. Without any doubts, this is their way to celebrate the triumph of good over evil.
More than a festival
This may not be the most significant aspect of the celebration, but it is certainly worth knowing it. In India, the society is divided into castes according to the social class. This caste determines your social status and your relationships with others. However, the joy Holi brings every year is making social barriers disappear during the celebration. And even if it's only for two days, the rich and the poor are considered equal and all enjoy the colourful day. This festival is therefore a proof that it is possible to reduce social inequalities if we give it a try!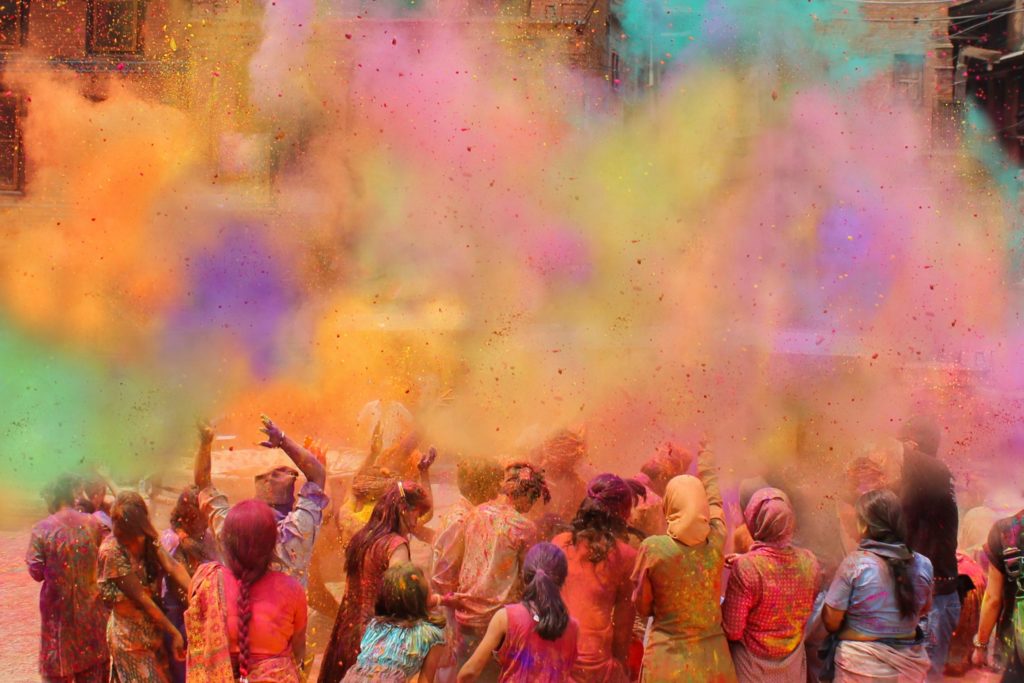 10 tips to make the most of the Holi festival:
1. Buy your coloured powders without chemicals.
2. Wear white tops with linings.
3. Wear old clothes!
4. Wear shoes that can get wet. Waterproof is trendy!
5. Sunglasses will be your best ally to protect your eyes.
6. Be sure to apply a moisturizer in your body before going out. When you will come back home to take a shower, you will thank us!
7. Watch your hair! If your hair tone is rather light, some pigments may take weeks to disappear. Tie your hair in a ponytail or apply oil before going to the festival.
8. Don't forget that you don't need much to enjoy the festival. Just take what you need and don't forget to put everything in a bag, so your stuff won't get wet. Will you remember that?
9. Always try to be accompanied to avoid problems. Besides, life and, of course, parties are nicer in good company, right?
10. EN-JOY!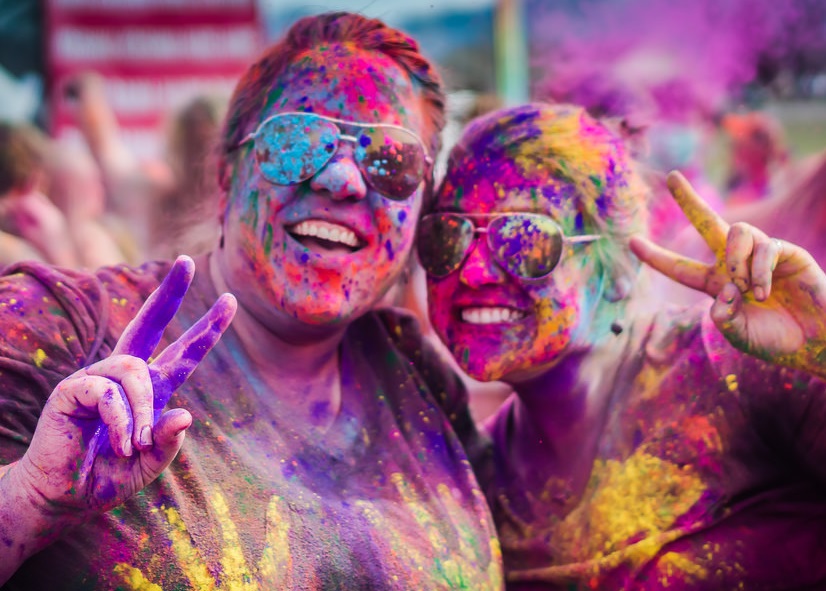 And you, are you willing to fill your life with colours?  
---
At iMoneytrans, we also want to give you joy for the arrival of spring with FREE TRANSFERS to India! 🎁🇮🇳
Enjoy this promotion until March 31st by entering the promo-code HOLI in the payment page of the website or app and the discount will be applied automatically.Do you have doubts about how to do it? We explain everything to you!
To celebrate this so special festival, send your love 💌 and best wishes to your family in India with iMoneytrans. Because with us, distance is not a problem!
Limited offer: 1 free transfer per customer