This Tuesday, May 3rd, Moneytrans inaugurated in Kinshasa its 1st edition of #SmilingEntrepreneurs, a workshop with $1000 at stake and the opportunity to collaborate with Moneytrans for the chosen winner. Since 2003, Moneytrans has created strong links with the DRC, motivating them to participate in its economic development by highlighting local entrepreneurs in full expansion. This event has enabled them to make new connections and expand their address book.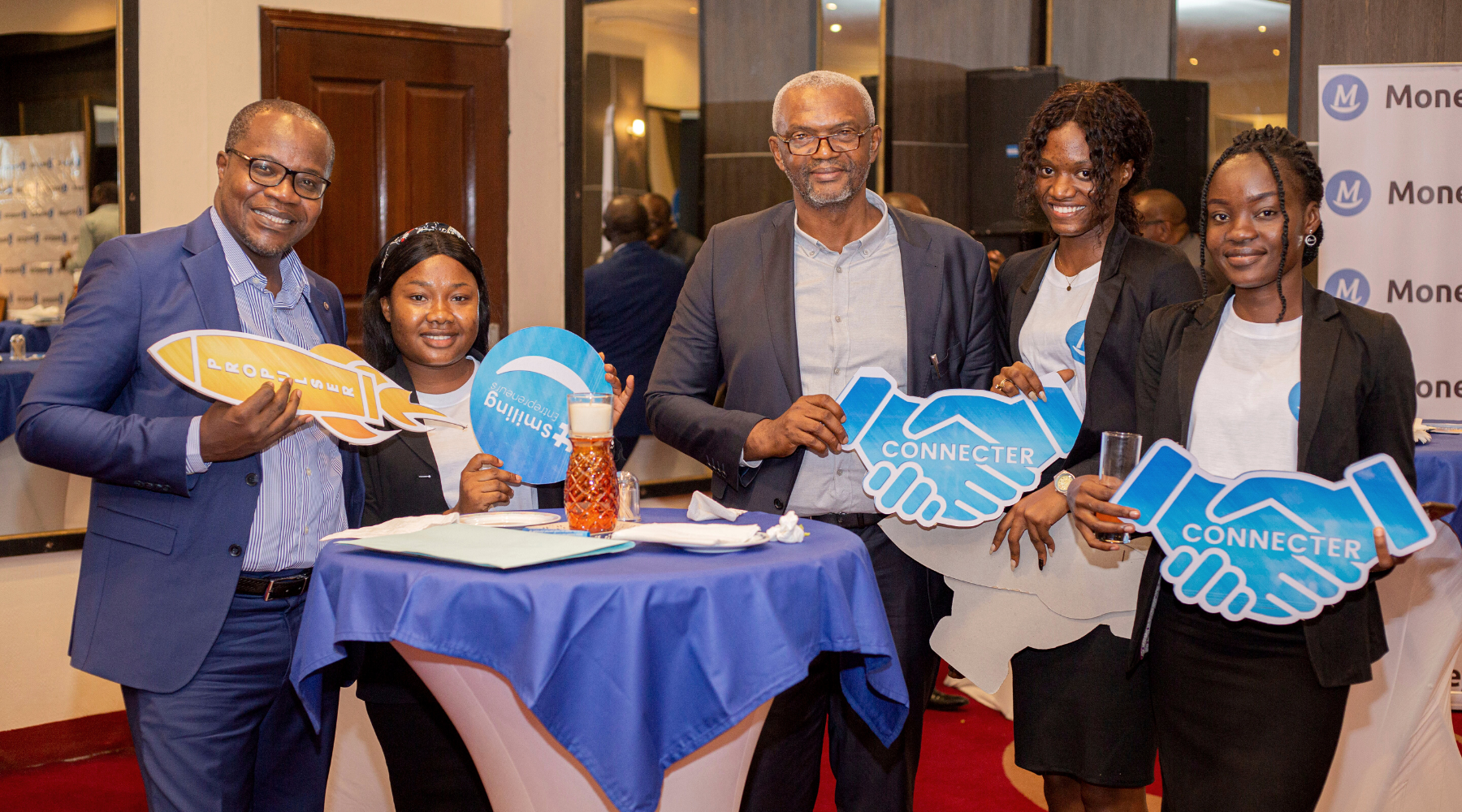 This project had two specific objectives: a symbolic profit aspect but above all, the creation of a synergy between the various young entrepreneurs and the country's businesses. This dynamic has allowed many companies to be linked together and thus, to create new collaborations that will contribute to the development of the country.
Three young entrepreneurs, Myra Dunoyer Vahighene, Jaurès Lyoro and Sivi Malukisa, were selected to present their project to a jury of three professionals from the banking and digital sector, Hénoc Kielukusu, Olivier Bueno and Michael Nyalosaso. The public had also the opportunity to vote for their favourite project.
These young and already active entrepreneurs were chosen according to the project's interest in innovation, social and/or economic usefulness and its long-term viability. Each of their businesses was judged to meet these criteria.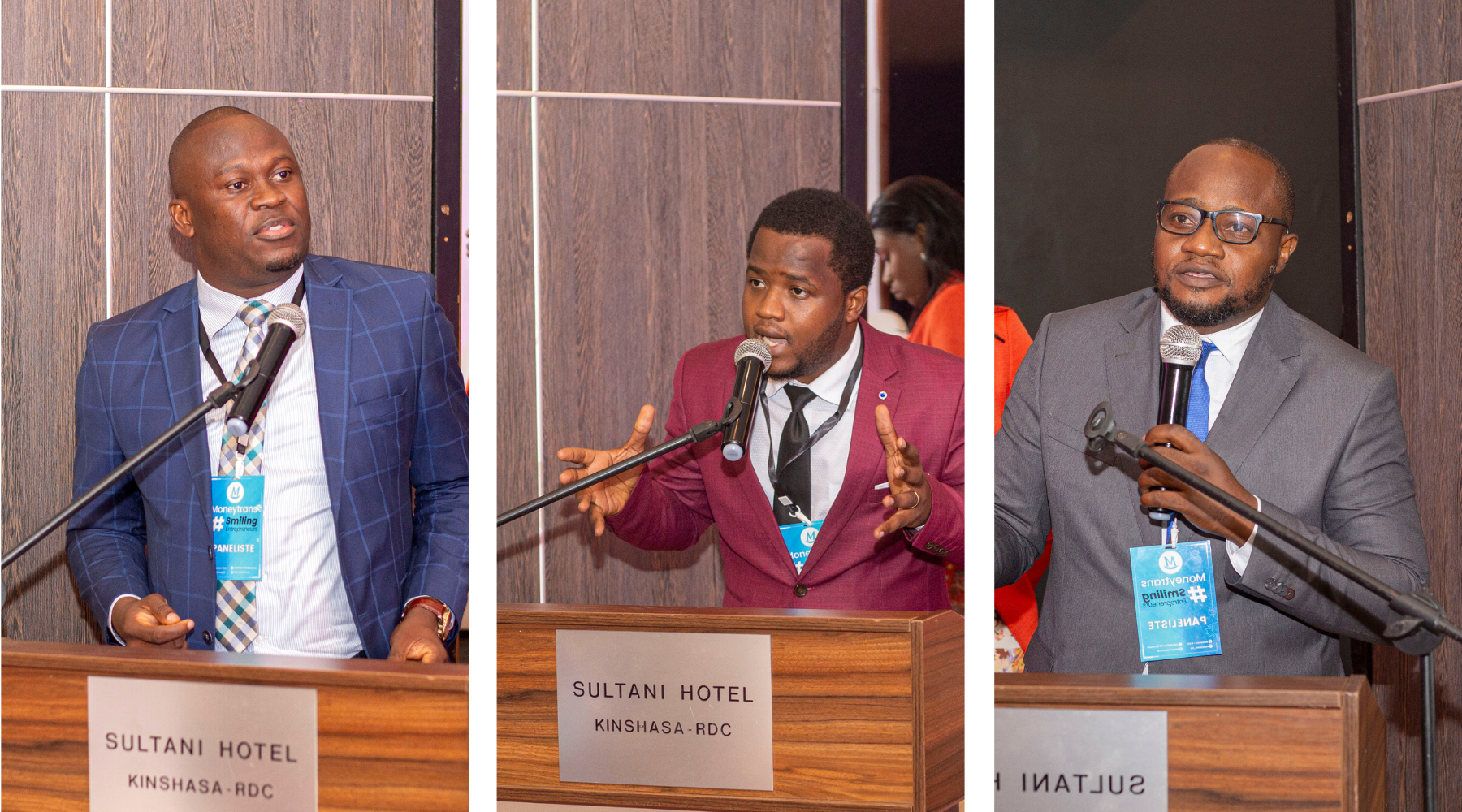 The evening was also marked by several speeches on various topics related to the digital area and the challenges of its deployment in different sectors, always put in perspective with the local context:
"The challenges of digitalisation of financial services in developing countries" by Dominique Kaba (Multipay Congo).
"The impact of new technologies in the development of the agricultural sector in the DRC" by Grace Ebuwe (Cohésion Business Groupe).
"The legal and regulatory framework of digitalisation" by Timothée Mukeng (Cabinet T2M).
This workshop was won by Sivi Malukisa, CEO of Manitech Congo, an agri-food business aiming to boost the local economy in this sector thanks to its 100% natural and 100% local products. Sivi Malukisa said: "Having so many people validate my project is heart-warming because when you create a business it's not for yourself but for others, and when people validate your project, it's the greatest prize you can have".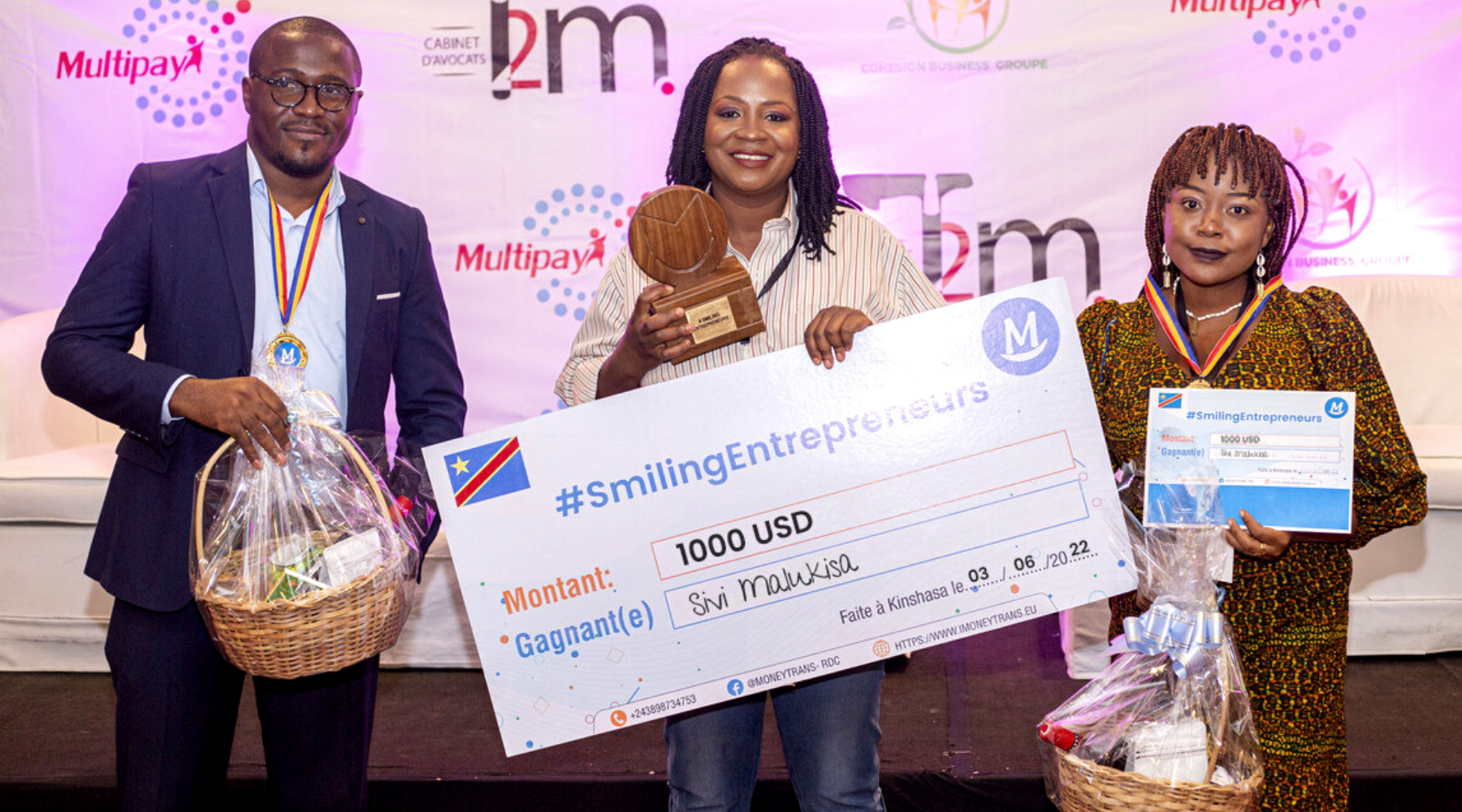 Second place went to Myra Dunoyer for her project Y'Afrika Festival. She won a symbolic cheque for $500 and said: "It's a great experience, the fact that the public chose me means that I reached my target. If they like the concept, it means they will participate in the Festival". Finally, Jaurès Lyoro, digital entrepreneur and co-founder of Batou Digital, presented to the jury, came away enriched from this workshop.
This event allowed many economic actors from the DRC to meet in order to build together a better future for their country. Moneytrans and the DRC continue to strengthen their ties! Participate in the 2nd edition of #SmilingEntrepreneurs by submitting your application which will then be selected through a competition based on various criteria.
Moneytrans, Making People Smile!