3,000 agencies where you can send, deposit money or withdraw cash
If you haven't caught up yet on the digital revolution and you prefer to send or receive money in person, Moneytrans is your best option. Thanks to our money transfer agencies, you can do all your transactions with confidence and discover new Moneytrans services such as the Smile Account.
Your money transfers in good hands
International money transfer agencies
Send your money where you need it, as easy as pie
Complete the form
Complete our transfer form and present it with the money you want to send.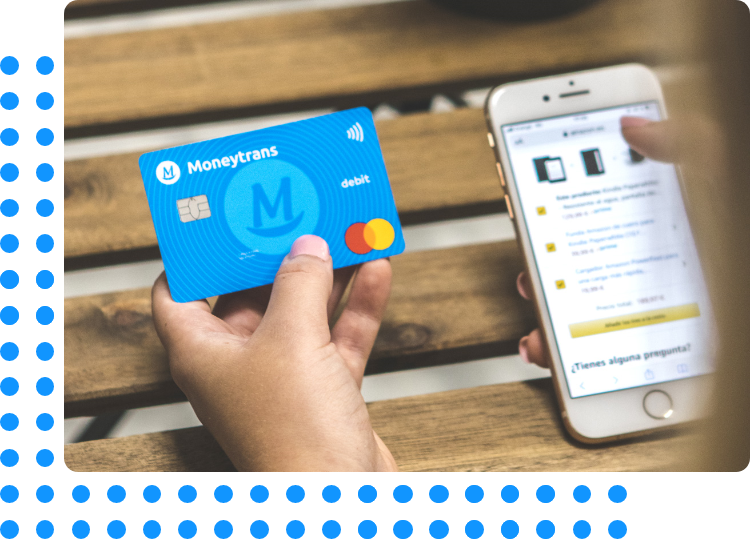 Moneytrans, your best ally in managing your finances. Smile!
We all need a basic account so that we can make and receive payments easily, without overdraft charges.
With no excessive paperwork. No hidden costs. No ties. No complications.
An account that's near you, with more than 3,000 offices where you can deposit or withdraw funds.
An account with exclusive discounts for your money transfers overseas.
An account you can open in 5 minutes and that gives you a Maestro for FREE