Many are those who celebrate Valentine's Day every year throughout the world. However, the origin of Valentine's Day is not exactly clear. There is a lot of mystery around this day, but the one thing that is certain is that it is celebrated by many lovers around the world. A perfect day to remind that sometimes it is necessary to share our love to those we care about. Gifts, restaurants, flowers, declaration of love… are some of the most common characteristics of this day. But discover some countries where Valentine's Day traditions can be surprising!
In Denmark, a little mystery  
In Denmark, the "gaekkebrevs" are the traditional Valentine's Day cards but they don't have the signature of our name. Yes, instead of signing, you should only draw points corresponding to the number of letters of your first name. If the person who receives the card guesses who the author is, the one who wrote the card has to offer him or her a chocolate egg at Easter. Of course, most of the time the authors intentionally hide clues about their identity… 😜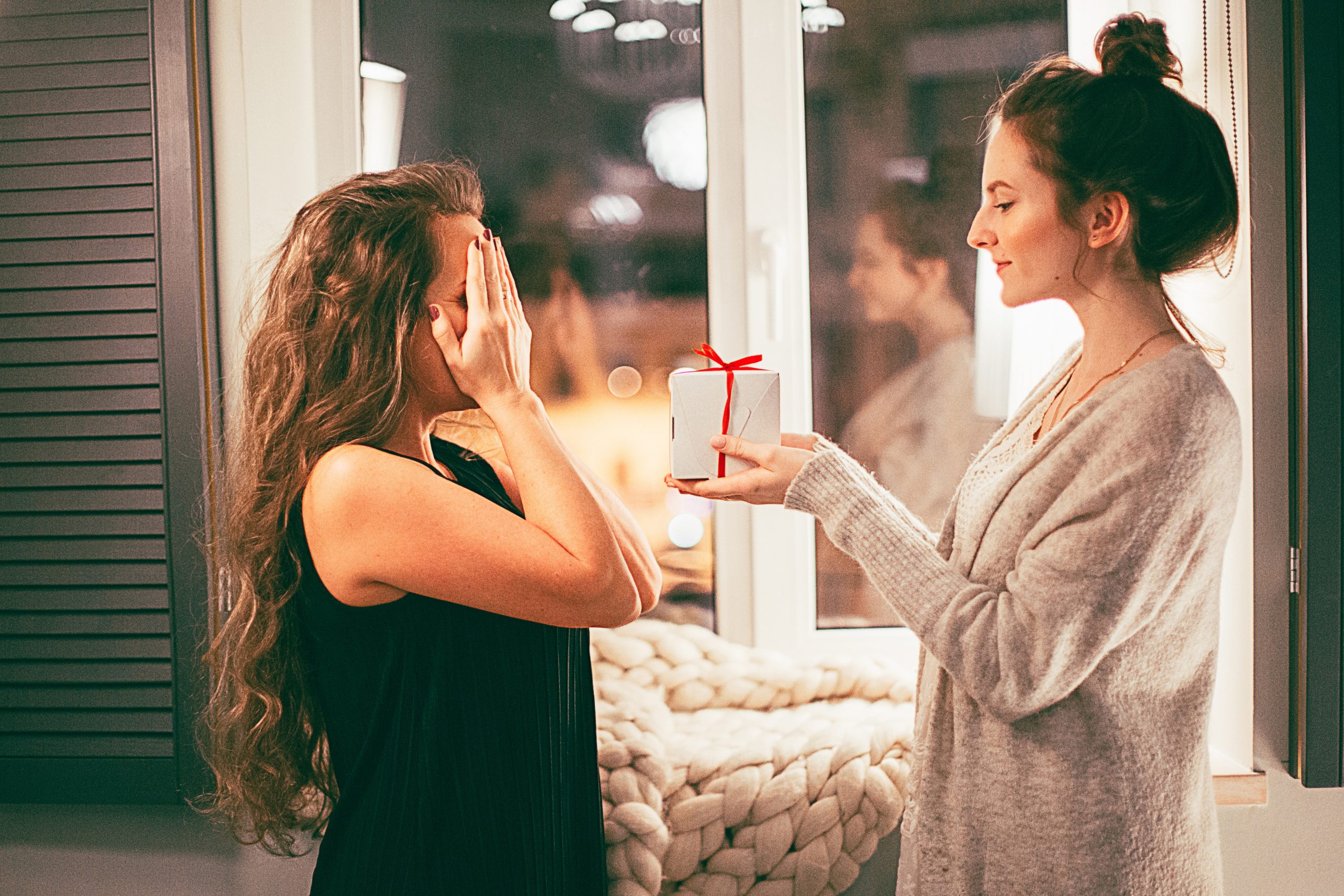 In the United States, love but also friendship
Valentine's Day is a very popular day in English-speaking countries. It is the day when one declares their love but also their friendship by writing cards to their friends. In the United States, Valentine's Day is a day taken very seriously, it has even been at the heart of the scenario of many Hollywood productions!
In Japan, a two-step day 
Valentine's Day in Japan is celebrated twice. On February 14th, women offer gifts to men: husbands, friends and co-workers. To make the distinction, two types of chocolate are offered, the giri-choco or obligation chocolate is usually offered to friends or acquaintances and the honmei-chocolate or favourite chocolate is the one reserved for the loved one. Luckily, a month later, it's time for men to offer gifts on the White Day!
In Finland, a sporting tradition 
Finnish people celebrate Valentine's Day in a very original way. They organise a "wife-carrying" contest which is an obstacle course where each man has to carry his partner on his back. The first one to arrive gains the weight of the woman in beer! In Finland, February 14th is also known as the "Friends' Day", a special day to spread love to your friends and family.
In Scotland, as luck would have it  
In Scotland on Valentine's Day, the first person of the opposite sex you meet on February 14th becomes your Valentine of the day. Nowadays, this is only a symbolic tradition but who knows, it might be a meeting of fate!

In Wales, an unusual gift 
In Wales, Valentine's Day is not celebrated on February 14th but on January 25th. On the day of the lovers, the tradition is to offer to our loved one a personalised wooden spoon with inscriptions in shapes of hearts, padlocks and keys.
In Singapore, singles in the spotlight
In Singapore, single people are honoured on Valentine's Day. The tradition is to write a message (or nowadays a telephone number or a Facebook profile) on a mandarin and throw the fruit into a river in the hope that the mandarin will cross the path of the soul mate!
In Italy, a chocolate unlike any other 
We all know that Italy is a romantic country where many lovebirds like to spend a few days on Valentine's Day. After a good dinner in a restaurant and a romantic walk through the Italian streets, lovers offer themselves a chocolate, but not any chocolate, a "Baci Perugina", a dark chocolate filled with hazelnuts in which they slide a little love note.
In Thailand, the meaning of flowers 
Valentine's Day is a special day for Thai people. Actually, it is the fifth most important day of the year. The tradition consists on offering flowers to your loved one, but you need be careful not to mistake because the number of flowers you offer to someone has a very specific meaning. Offering a single rose is to show that someone is the only one, offering 11 flowers means that the person is our favourite one, 99 roses means "forever" and finally offering a bouquet of 108 roses is a symbol of a marriage proposal!

Valentine's Day has become a very popular day and is celebrated in many countries. In some of them, it is also a day to share with friends and family and show them all our love and affection.
---
At iMoneytrans, we want to make it easier for you by offering you a gift. Enter the promo code LOVE on the website or App of iMoneytrans and you will benefit from a free money transfer until February 28th! Do you need us to explain how to do it? You will find all the information you need here!
Because we know how important it is to remind our loved ones how much we love them.