You are an immigrant and you are thinking of moving to France soon? Learn everything you need to know about living in France with this guide, the necessary documents, finding housing, finding a job, getting a bank account and more ! Enjoy a simplified stay with our guide !
Documents needed to live in France
In order for your arrival in France to go as smoothly as possible, we advise you to bring as many documents as possible such as your birth certificate, your certificates or diplomas obtained, letters of reference from your previous employers, your driver's license or your medical file. This will allow you to avoid having to request certain documents from the administration in your country of origin after your arrival.
In addition, don't forget that legalization (to verify the authenticity of your documents) and translation of your documents are necessary to recognize their value by the French authorities.
As soon as you set foot on French soil, you will have to go through a number of administrative procedures to ensure that your stay goes smoothly:
You will need to address the French Office of Immigration and Integration (OFII) if you are in the case of a long stay visa valid for your residence permit.
You must contact the prefecture of your department for any visa marked "titre de séjour à solliciter" (residence permit).
The different visas and permits required
To enter France, you will need to complete a number of administrative procedures, allowing you to live and work there. Some of these procedures are carried out before arriving in France, while others are done on the spot. There are three main categories of documents to be obtained:
– Entry visas: In order to enter France, you need a visa. The category will differ according to your situation, as they do not all confer the same rights. EU and EEA citizens do not need a visa to live in France.
– Residence permit: You will need a residence permit if you are staying in France for more than 3 months. Unlike a visa, which is obtained before coming to France, the residence permit is only issued on the spot.
– Work permit: In general, this document is assimilated to a residence permit specifying your ability to work in France. Similarly, EU and EEA citizens do not need one.
Which visas to choose?
First of all, you should know that all EU and EEA citizens are exempt from all visa procedures.
If you are not an EU or EEA citizen, you will need to apply for a visa. Visas are valid for a limited period of time and start when you arrive in France. The important thing is to choose the type of visa that suits you because if you wish to extend your stay, you will have to leave the Schengen area to apply again.
Here are the different types of visas you can obtain:
– The short stay visa : Valid for a maximum of 3 months. Free movement throughout the Schengen area. To leave the Schengen area during your stay, you must apply for a multi-entry visa.
– Long-stay visa: Valid between 3 and 6 months. On arrival, you will need to apply for a temporary residence permit to specify your status in France (student, family reasons, work, etc.)
– The six-month long-stay visa: Valid for 6 months without the obligation to apply for a temporary residence permit.
– The short-stay visa specified as a student or a competitive examination: Only if you are a student enrolled in a French educational establishment and you have passed an examination or interview. If you are admitted, you can then apply for a temporary residence permit.
– Circulation visa: Valid between 1 and 5 years. Allows the person concerned to stay in France for a maximum of three months every six months.
– Airport transit visa: In case you are travelling through France. It takes a long time to obtain a visa, so allow enough time before your departure.
We advise you to apply for a visa between 8 and 12 weeks before your departure in order to be sure to get it. To find out more, visit the French Ministry of the Interior website. You will find all the necessary information about the procedures to follow.
Administrative procedures to follow
When you arrive in France, you may find yourself in two different situations: holder of a long-stay visa valid as a residence permit or one that includes the mention "residence permit to be applied for". Indeed, the steps to be taken will be different in these two cases:
1. Long-stay visa valid as a residence permit: you will have to take the necessary steps with OFIL. In order for your visa to be valid as a residence permit, you will have to fill out the form "Application for an OFIL certificate" that you should have when your visa is issued. This form must be sent to the OFIL territorial office of your place of residence in France. You will need to attach a copy of your passport, the issued visa and your medical certificate.
OFIL will then be able to register your file and you will receive a certificate of deposit at the address indicated. At the time of your convocation, the organization will affix a secure sticker and a date stamp in your passport, which will be valid as a residence permit for the duration of your visa. Finally, you will have to sign a Republican Integration Contract. If you wish to extend your stay in France, you must submit a second application within two months before your visa expires.
2. Long stay visa with the mention "residence permit to be requested": Within two months following your arrival in France, you must go to the prefecture or sub-prefecture of your department of residence. To find out what supporting documents to bring, consult the prefecture's website.
After making an appointment at the prefecture, you will have to go there with the required documents. After the appointment, you will be given a receipt for your application for a residence permit (minimum duration of one month). In the same way, when your file is validated, you will have to sign a Republican Integration Contract at the OFIL. Afterwards, you will have to respond to the prefecture's convocation in order to know their decision. If the decision is positive, you will be issued a residence permit.
In both cases, you will have to pay the fees with tax stamps. For work permits, you should contact the prefecture or sub-prefecture of your department for information.
Looking for a place to live
Like everywhere else, when you arrive in a new country, you will have to face the problem of housing. You have two possibilities, to become a tenant or an owner, which generally implies a loan from a bank.
Depending on the location, size, and condition of the property, the price of renting or buying varies. You also have the possibility of turning to the private sector (through: classified ads, real estate agencies, notaries, etc.) or the public sector.
Here are some reliable websites you can use to find your home :
www.seloger.com
www.leboncoin.fr
www.superimmo.com
immobilier.lefigaro.fr
www.logic-immo.com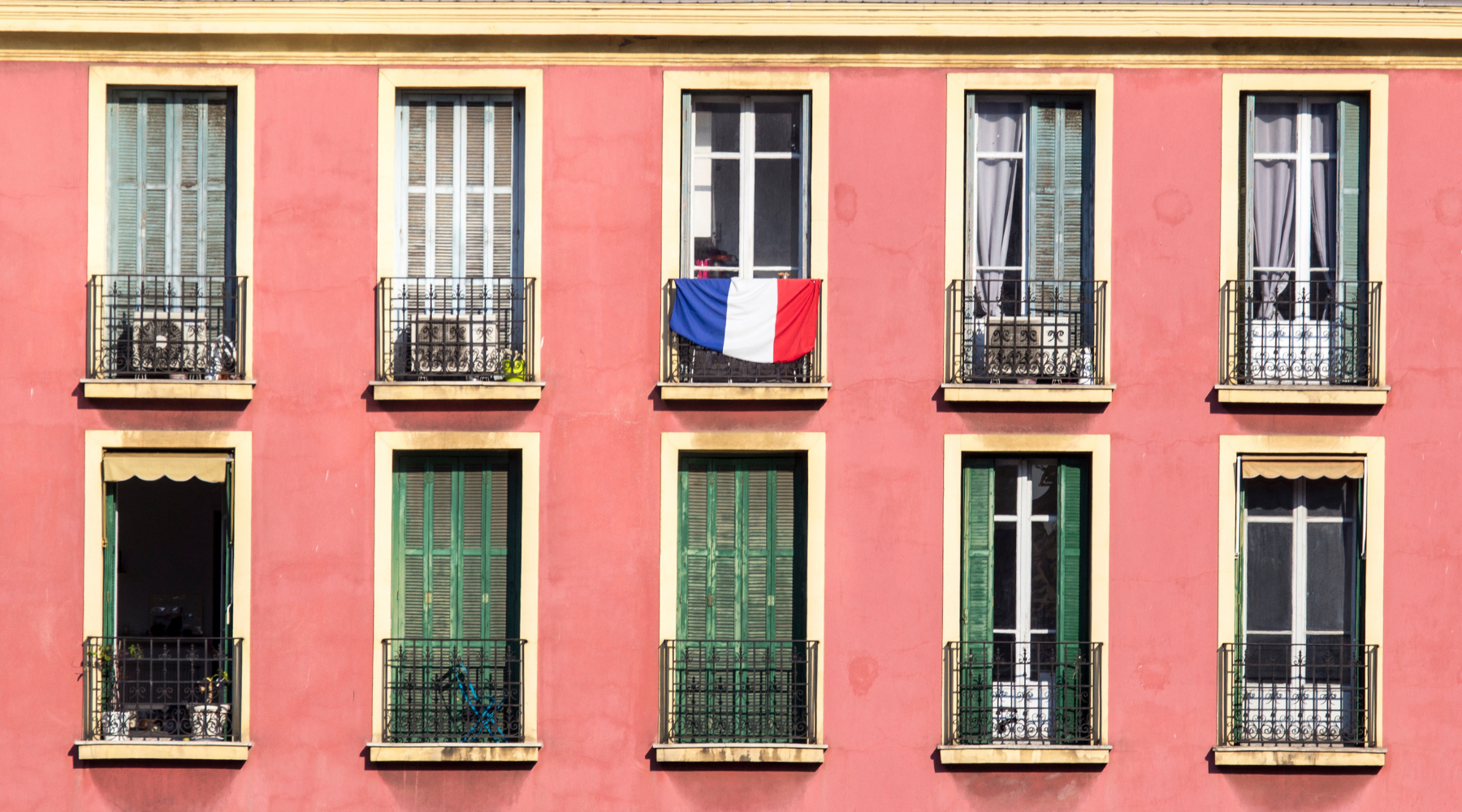 Being a tenant
If you wish to rent a private apartment, you will have to go through various administrative formalities. Here are the documents to provide in case of renting:
Sign a lease established or a fixed period.
A security deposit equivalent to one month's rent (normally, it will be returned to you at the end of the lease).
Make an inventory of fixtures to recognize the initial state of the apartment before being rented.
In some cases, take advantage of a guarantor, i.e. a person capable of ensuring the payment of the rent in the event that the tenant does not pay it anymore.
In addition, check whether or not utilities are included, in which case they will have to be added to the rent. Finally, you will have to take out insurance for the rented accommodation. To better manage your budget, make sure that the rent (including charges) does not exceed 30% of your net monthly salary.
Access to social housing
In France, there is a certain amount of social housing available for rent, intended to house people on lower incomes (see the different income limits). To do this, you need to apply to the town hall for social housing or low-cost housing (HLM).
To do this, you must fill in a national form that allows you to search for housing in different municipalities, via your local town hall or one of the HLM organisations in the department concerned. You can also make an online application directly at this link.
Once you have registered, you will have access to a registration number and a registration certificate. Finally, an allocation committee will decide on the allocation of your accommodation based on your personal situation. Be aware that the waiting time can vary considerably depending on the file.
Please note that there are also Social Reinsertion Centres (CRS) in the larger cities. They are only available in case of serious difficulties.
What benefits are you entitled to?
If you are resident in France and have sufficient resources, you may be entitled to certain housing benefits such as the APL (Aide Personnalisée au Logement or housing allowance) and the ALS (Allocation de Logement Social), issued by the Caisses d'Allocations Familiales (CAF). Depending on your profile (income, type of accommodation, rental price, etc.), the number of people living there and the location of the property, the amount of aid will be more or less important. To find out which grants you are eligible for, you can consult the CAF website.
You will then need several documents to complete your application:
Your tenancy agreement with your name on it.
The original version of your birth certificate or civil status document and an official translation if the document is written in another language.
Attach all the required documents so that your application can be processed immediately.
Finding a job
When you come to France, finding a job will be an essential step in the smooth running of your installation. Indeed, several possibilities will allow you to find a job: you can be hired as an employee or position yourself as an independent by creating your own business. During your interview with the OFIL representative, you will have the opportunity to tell him or her what type of research would suit you best, so that they can guide you.
When you arrive in France, you will have to follow a civic training called "Vivre accès à l'emploi en France". During this training, you will learn a lot about the organizations to contact and the different steps to take.
In order to maximize your chances of finding a job when you arrive, you can first call upon your relatives and contacts residing in France who could possibly help you target your search as well as write a CV, a cover letter or other.
If this is not an option, contact the Pôle Emploi organization, which will help you get better information, orient you, and accompany you in your search. This organization will provide you with a personalized follow-up and will propose all the job offers that are available to you according to your profile.
To do this, you will need to register on the internet or by calling 3949 or by going to the nearest agency if you cannot do it online. To register, you will need to provide:
Your residence permit.
Your social security card.
Your CV.
Your work certificates for the last 4 years.
A counsellor will then contact you so that he can identify your needs and your research.
There is another option available to you. In France, you have the possibility of taking a professional training course that will allow you to access a job by improving your skills and facilitate your employability. For information, agencies such as Pôle Emploi are there to advise you. Private, fee-based training is also available through AFPA (Association pour la Formation Professionnelle des Adultes).
If you are looking for a job, here are some useful website to help you:
www.pole-emploi.fr
fr.indeed.com
www.monster.fr
business-cool.com/work/connexion
www.jobijoba.com
www.linkedin.com
www.jobteaser.com
Recognition of diplomas
In France, there are two scenarios. The professions are either regulated or unregulated.
In the case of unregulated professions, anyone can practice them. In fact, only your experience and skills will be taken into account by the employer. Diplomas can be used but have no legal value.
For regulated professions, there are two sub-categories:
– Professions governed by a sectoral directive: Professionals in this field can exercise their profession throughout the European Union but must have a certification recognised by the professional group on which their profession depends. These are professions such as doctors, dentists, pharmacists, midwives, architects etc.
– Professions not covered by a sectoral directive: in this case, diplomas must be recognised by an official professional group. This includes professionals in the health, legal and transport sectors, etc.
What health insurance are you entitled to?
In France, there is a service called Assurance maladie. This insurance is mandatory for anyone who works or resides in France regularly. Without it, you will not be able to get medical care.
In order to access it, you must go to the primary health insurance office (CPAM) of the department in which you live. If you have children under the age of 18, they will be directly linked to you. Depending on your profile, the Assurance maladie will affiliate you to a certain plan.
In addition, the PUMA (Protection universelle Maladie) allows all persons working or residing in France to have their health care costs covered throughout their lives. You will then be able to obtain a registration number that will allow you to obtain your Carte Vitale. This card will be indispensable, especially when visiting a doctor, a pharmacy, a laboratory, a hospital, etc. Some of the medical expenses will then be covered by the Social Security thanks to this card. In addition, be sure to indicate the name of your doctor in order to be better reimbursed.
If you wish, you can also take out additional private insurance that will cover some or all of your medical expenses. Before starting the procedure for this option, you will have to be attached to the Assurance Maladie.
How to be affiliated to the social security system ?
In France, the population is divided into several social security schemes:
The general scheme for employees (80% of the population is covered by this scheme).
The autonomous scheme for the liberal professions.
The agricultural scheme for agricultural professionals.
The special scheme for other types of professions such as domestic staff.
The general scheme concerns most foreigners working in France, since it covers the following aspects: sickness, maternity, accidents at work, invalidity, old age and widowhood, death, family allowances, unemployment insurance and retirement. If you are an employee, your employer must register you with the URSAF (Union de Recouvrement des Cotisations Sociales et d'Allocations Familiales). The URSAF takes care of the social security schemes and unemployment insurance. In order to benefit from all these services, you contribute a certain amount each month, which is automatically deducted from your salary and divided between employee and employer contributions.
When you are registered, you will receive a certificate of affiliation to the Social Security system, including your number and your Vitale card. This card will enable you to be reimbursed for most of the care you receive. The rate of reimbursement varies according to the type of care and the scheme to which you belong. In order to discuss your coverage, you should contact your nearest CPAM branch.
Get a bank account
As you can imagine, having a bank account these days is essential for all our daily actions. Indeed, you can go to the bank of your choice with your identity card and your proof of residence and ask to open an account. This will give you access to a credit or debit card, a checkbook, an IBAN and a RIB, necessary to make transfers. This will allow you to collect your salaries, pay your bills, send money to your relatives back home and much more.
In principle, opening a basic bank account in France should be accessible to anyone in good standing. However, when you arrive in a new country, everything is not always that simple. For this, we have the solution! Moneytrans offers you the possibility to open a current account online for free and without obligation. Take advantage of the many benefits, such as fast actions, independent management of your finances, a RiB, and no paperwork required etc. In addition, enjoy a free Mastercard. If you want to send money to your relatives abroad, the Smile Account is for you!
You will receive a discount for every international money transfer paid with your Smile Account!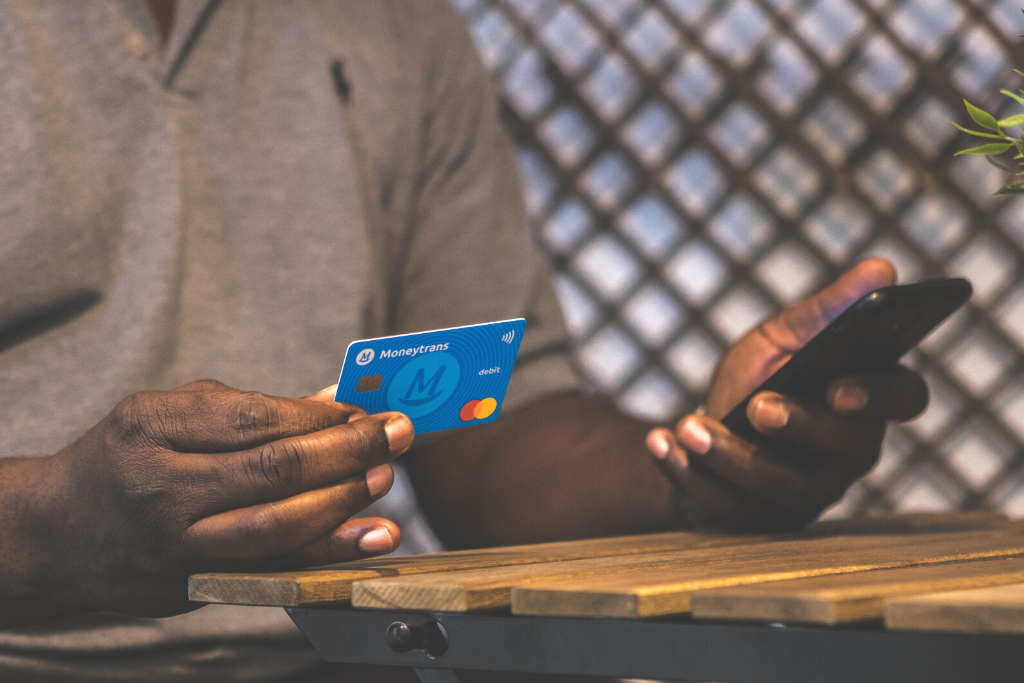 Which phone package to choose?
These days, having a good phone plan is essential, especially if you want to keep a strong link with your family back home. To do this, there are several options available to you:
You can keep the operator in your country, even if this is often not the most economical option due to the international rates for calls you receive. In this case, call your operator so that they can inform you of the status of your package when you are in France. You may need to change your plan to get all the options you want.
Buy a prepaid international phone card to get a full service that is attractive to you. This will allow you to call anywhere in the world whenever you want without paying any extra charges.
Choose a subscription in France to benefit from attractive monthly prices and be able to contact your loved ones without worry. For this, you should know that three major operators cover the majority of the network and are available to you: Moneytrans, SFR and Bouygues Telecom. Obviously, there are others, but if you plan to live in areas with less network coverage, it is better to choose an operator with very wide coverage. You can find the network coverage of the above-mentioned operators on their websites. This way you can find out if your area is covered.
Driver's license and vehicle identification in France
Like everywhere else in France, you will need to get around, especially by car. When you arrive in France, if you have a non-European driver's license, you can drive for one year without any problem. If you plan to stay longer in France, you will have to take certain administrative steps to have your license recognized. Of course, it must still be valid and must be accompanied by an international driving license. If the authorities in your country of origin do not issue an international license, you will need an official translation of your national license.
In fact, your license will have to be transformed into a French license during the first year of your stay. We advise you to do this as soon as you arrive because if this period expires, you will be obliged to retake the French driving test in order to legally continue driving in France, otherwise the penalties can be quite severe.
In order to exchange your license, you must visit the website of your nearest prefecture to find out what supporting documents you need to provide. All documents must be original and written in French.
If the exchange is validated by the prefecture, you will obtain a French license in exchange for your foreign license. The date of issue on your new French license will be the same as on your old one.
As for the registration of your foreign vehicle in France, you must do so within one month of your arrival.
To do this, you have the option of hiring a car professional who will take care of all the procedures for you, or you can do it yourself at the prefecture of your choice. In the same way, check on their website the required steps and documents.
In any case, these documents will be necessary:
A valid identity document.
A proof of address.
The payment of the registration certificate (check, cash or credit card on the spot).
The cerfa form N°13750*04 to request the certificate.
The tax receipt: certificate 846A issued by the customs service.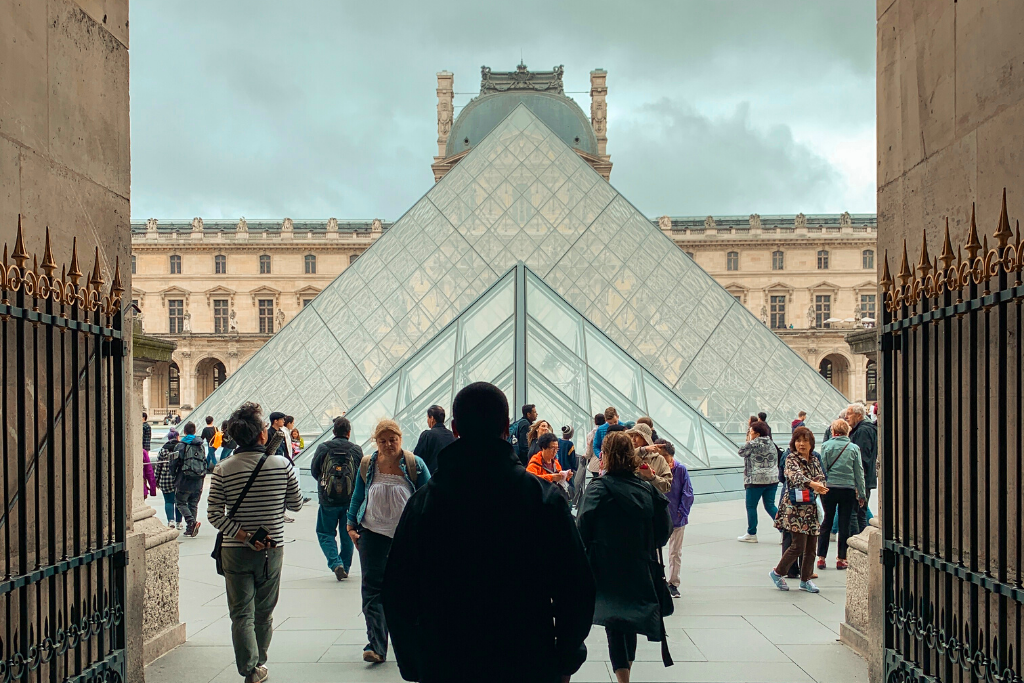 With this guide, you are now ready to move to France!