Moneytrans – DR Congo: a heartfelt story
Bike For Kivu is a sponsored fundraising race, organised in Louvain-la-Neuve to finance sustainable development projects in the Kivu region of the Democratic Republic of Congo, Moneytrans' heartland for over 20 years!
Indeed, our history with the Democratic Republic of Congo goes back to our early years as a young payment institution that shook up the rules of the game by offering a quality and affordable service. At that time, the international transfer market was dominated by banks charging exorbitant fees, as well as specialised companies hiding their fees in excessive exchange rates.
Bike For Kivu is a big cycling and family event around the Kivu region of DRC – podium, music, foodtrucks, stalls, bouncy castle, etc., are all part of it. And to really create a concrete link with the people we support on the spot, a similar event will take place at the same time in Goma (capital of the Kivu region).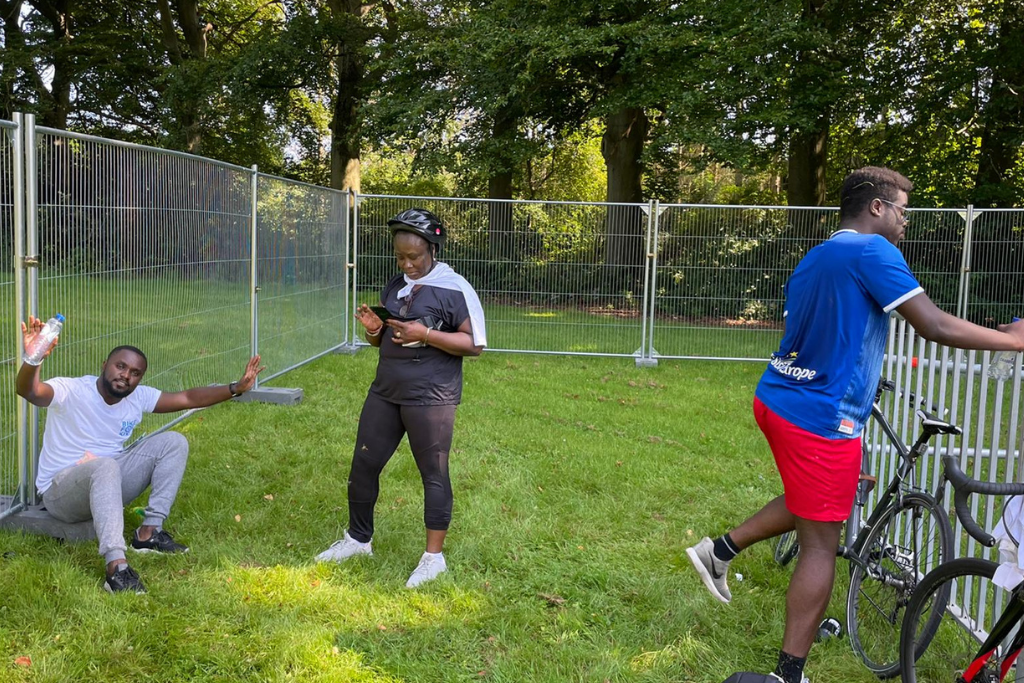 The projects we support
5 associations active in the Kivu region are behind this initiative.
Comequi: it aims to empower the rural population of Lake Kivu to carry out sustainable development actions by themselves.
En Avant les Enfants: family, solidarity and respect are the watchwords of this association, which runs projects for the benefit of vulnerable mothers and children.
Kivu Starter: it promotes access to credit for very small, small and medium-sized enterprises in Kivu.
Fonds Ngangi: it supports the youth of Goma in their search for employment or the creation of businesses.
AgriEst: it supports farmers in eastern DRC by facilitating access to bank loans.
All these projects make sense and resonate with our initiative, Making People Smile, which puts people at the centre of our business through 3 key pillars: education/mentoring, entrepreneurship and financial inclusion. In addition, in 2021, we launched the Smile Community, the first expatriate community in Europe, which provides access to a network of carefully selected partners to simplify the lives of our clients. – We care about you and go beyond just offering diverse and equitable financial services, using technology to strengthen the social fabric.
Moneytrans, beyond finance!
At Moneytrans, we have always had a family spirit, promoting solidarity as an instrument of cohesion within the company. Being aware that an environment grows and is enriched by what everyone can offer, we never shy away from a challenge, no matter what it is!
What better way to illustrate this than through sport. In addition to supporting sustainable development projects, we also share our values through this Bike For Kivu fundraising cycle race. An opportunity for our Smile Team Moneytrans to give their all for a good cause.
Our values include the refusal to give up in the face of adversity! And if you share these same values with us, then don't hesitate to join us.