At Moneytrans, we believe that every company can unite when it is for a good cause. And, at Moneytrans, we would like to go further by launching a corporate volunteer initiative involving our entire team: the

#BlueDay

.
Contribute with your grain of sand costs less than you think and is more necessary than you imagine. For this reason, this year, Moneytrans has undertaken to raise awareness throughout our team about the importance of helping the most disadvantaged people. Corporate volunteering is not only an essential humanitarian action for social progress but also for personal development. It helps us to be more empathic, to put ourselves in other people's shoes and be able to understand their situations. It also promotes communication and teamwork, two requirements equally essential for professional development.
That's why, at Moneytrans, we are willing to encourage our team members, our family members to take advantage of the opportunity to volunteer in a social program of their choice for which they can use 8 hours of work. But there are so many projects to participate in that it is difficult to make a choice! To facilitate their choice, we invited last month in our office one of the associations, Málaga Acoge in order to present their work and explain how volunteering works for those who were interested.
Irene explained us that Málaga Acoge is an organisation that has spent 20 years dedicating its efforts to improve the lives of those who came to Málaga for a better future: the immigrants. Since 1990, the volunteers of this associations have been working for the social integration and job promotion of the immigrants in the province of Málaga. Social intervention, awareness, education, minors, training, housing, communication, labour, prisoners or legal services are some of the departments in which one can collaborate. With all this information, it is now up to us to take the next step and contribute to improve the lives of other people.
Málaga Acoge's volunteers have understood for a long time now that immigrants make essential economic, social and cultural contributions throughout the world. This is a great opportunity to give them back everything they have given to us!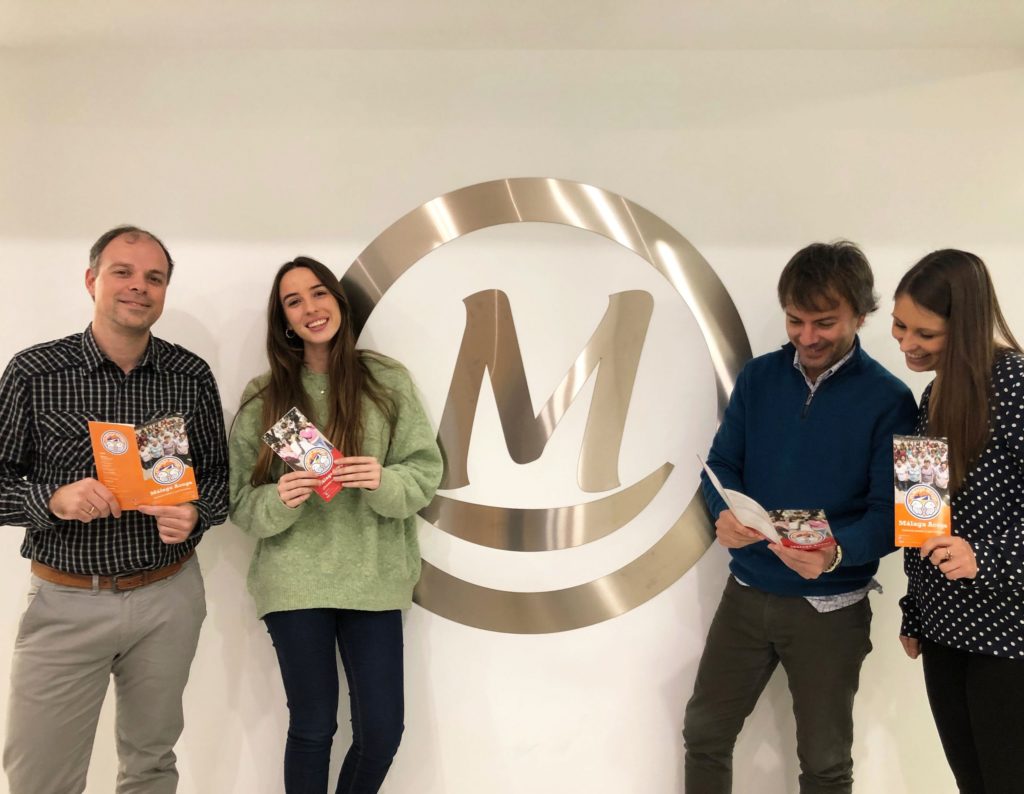 Social action and solidarity are part of Moneytrans' DNA and of our corporate culture!
---
Over the past 20 years in the money transfer sector, we have witnessed in Moneytrans many stories of our clients' improvement. At Moneytrans, we want to recognise the courage of these people and their contribution to the different societies in which they are welcomed. For this reason, we are pleased to announce you the first edition of the Immigrant Entrepreneurs Awards! Five categories, candidates of various nationalities, inspiring speeches and a real opportunity to gain visibility! What are you waiting for? Sign up until February 18th! What if it was you?