Every April 1st, we celebrate Fun at Work Day! And of course, this year, the Moneytrans family joined the party!
Fun at work?  
Of course! That's why we celebrate days like this one, to remind us all that fun and work are compatible. There are many ways to make a work day more dynamic: by sharing meals, with games or by changing the atmosphere of the workplace. But why is it so important to have fun at work? First of all, for our own mental health! Feeling comfortable in the workplace is essential because we spend most of our lives working and at the end, you end up taking the mood of your working day at home. Moreover, happiness plays a fundamental role in every job:
It reduces stress.
It fosters learning.
It encourages motivation and creativity.
It improves communication.
It strengthens relationships at work.
It increases productivity.
In the end, it's a win to win. The professionals who have more fun at work are more productive and, therefore, their companies have greater performance. That's why, it is important that the management promotes days like today!
It's lunch time Moneytrans!
Sometimes, we need days like this one to relax and to motivate each other! And what better way to have fun than to share a good lunch?
When it comes to a good meal, who can say "no"? Our team of more than 40 people immediately said yes and this Monday, everyone brought a typical dish from their country for a lunch that we all enjoyed together. Fortunately, our team is made up of people of 25 different nationalities. It was a feast of gastronomic specialties from different parts of the world. By the way, we thank you all! Of course, we could find dishes such as Sabrine's homemade Moroccan briouats, Jonathan and Vero's empanadillas or pasties for the Argentinean touch, the arepas of our beloved Colombian Viviana and Elisa even brought us this famous rice with beans typical of Puerto Rico that we sang so much with the song "La Gozadera". But it was Tariq who carried off the laurels by preparing a gigantic dish of couscous. You'll give us the recipe! And of course, there were desserts too, a lot of desserts! Although competing with Maria José's unequalled chocolate brownies was complicated, very complicated! 😅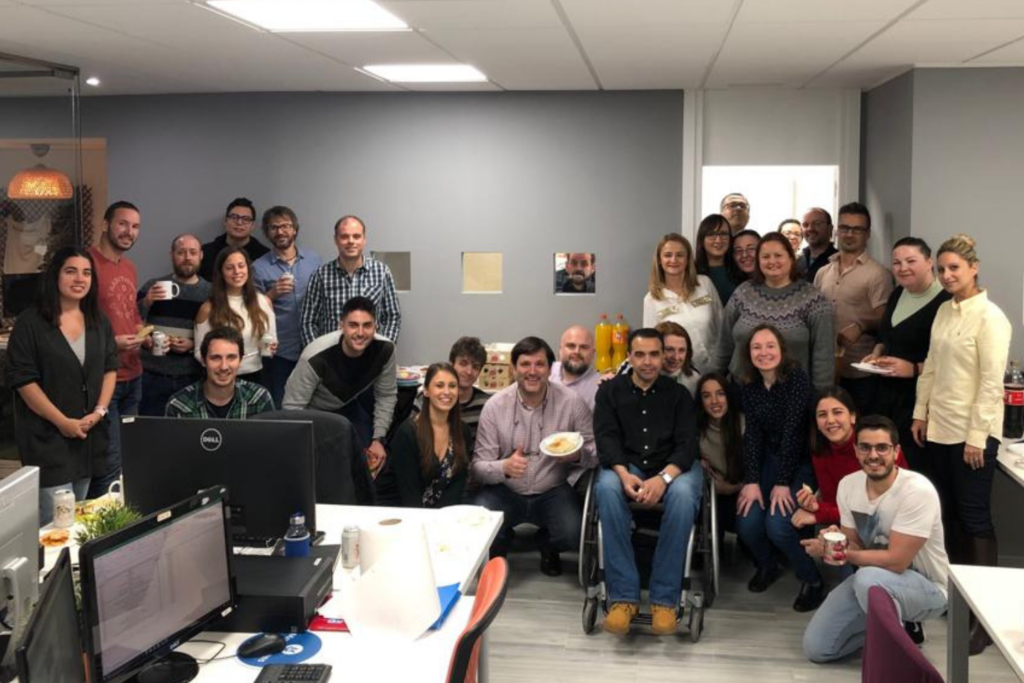 However, at the end of the afternoon, we all brought something much more important to that lunch: our good vibes and our desire to have a good time talking and getting to know a little more about those we are working with. And perhaps this is the most important thing! If we think about it, we spend half of our day with our co-workers and sometimes a joke, a comforting word or even just a smile are making the day much more enjoyable. Just as we can have a positive impact on the workday of the persons we are working with. Fun at work also depends on each of us!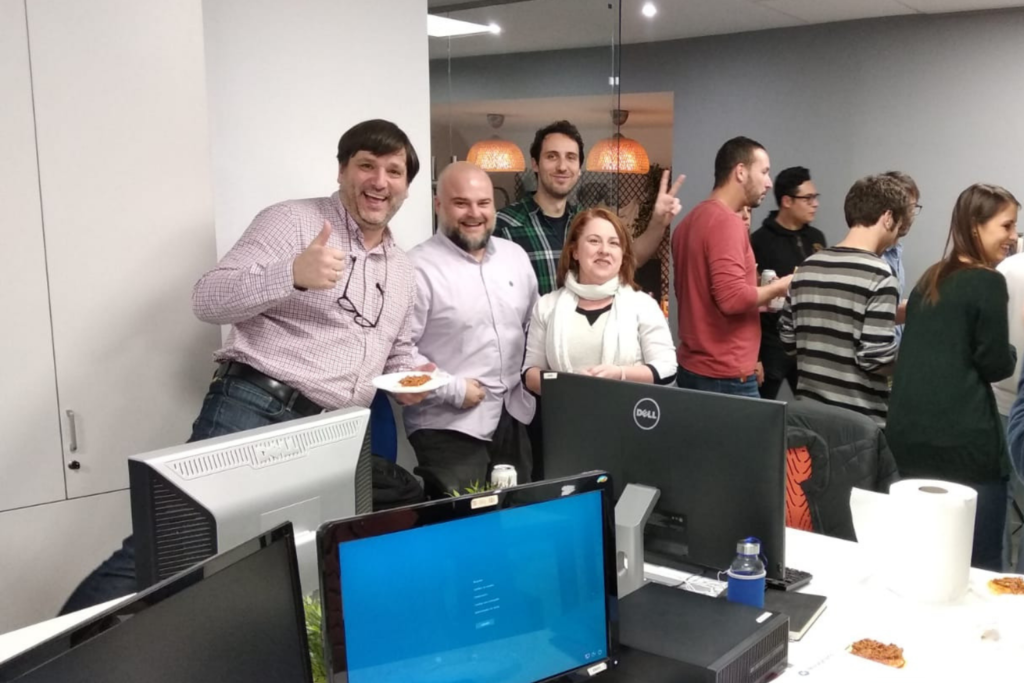 And it's not the only day of the year when we try to make our work funnier: at Moneytrans Spain, we also have the tradition of bringing sweets on our birthdays. It's an internal tradition, no one knows how it started exactly and it might seem unimportant a priori but every month, it allows us to take a small break, to chat with colleagues from other departments and to integrate the newcomers! Because these moments are also essential!
Blue Spirit, team spirit
At Moneytrans, we have the pleasure of being of multicultural family. This has taught us that differences are bringing us closer and that different points of view are enriching us. Over the years, we have taken advantage of our passions and these differences to build a common project. And we owe that to the cohesion of the entire team. That is why we do everything we can to foster team spirit and relationships between colleagues. Because a united team will never be defeated! 😉
You can go faster by yourself, we all go further together. – Anonymous
---
And you? Are you passionate about what you do? Do you want to be a part of our family? Don't miss our job offers!