Currently, the world is facing a waste of talent. Failure to rapidly reduce gender inequalities may hinder economic development. The number of female academics is equal to or greater than that of men, but they nevertheless face greater difficulties in accessing quality employment.
Women have lower paying jobs, lower qualified jobs and greater job insecurity; they are also under-represented in positions of responsibility and in fields such as Science and Technology. In the European Union, in middle management positions, 65% are men and 35% are women, although women earn almost 24% less than men. Globally, women hold only 25% of management positions.
In addition, women make up 73% of the world's population who have no or only partial access to social protection, and have a much lower probability of receiving a pension. This exposes them to greater vulnerability to poverty and other inequalities.
Today, in 155 countries there is still at least one legal restriction on women's employment and entrepreneurship, in 18 countries husbands can legally prevent women from working, and only 67 countries have laws against gender discrimination in hiring.
Gender equality and women's empowerment are issues that matter particularly to us at Moneytrans and, therefore, on Friday 30 November we attended the Talent Woman event, the largest women's talent event held in Spain.
It served as a loud voice for women working in the different fields of STEM (Science, Technology, Engineering and Mathematics).
The participants shared the experience of their respective companies in terms of inclusion of women in the workplace, equal pay, diversity and female leadership. Throughout the event, we had the opportunity to listen to very interesting talks about women's empowerment in the workplace, in addition to learning about the measures taken by some companies in the technology sector to encourage women to be interested in it and to put aside the vision that technology, engineering or architecture is a man's business. Many of the engineering and technology companies in which they work aim to form a staff composed of 50% women within a few years, in addition to carrying out events aimed at pre-adolescent girls so that they do not lose interest in these areas and choose this type of professional careers for their future.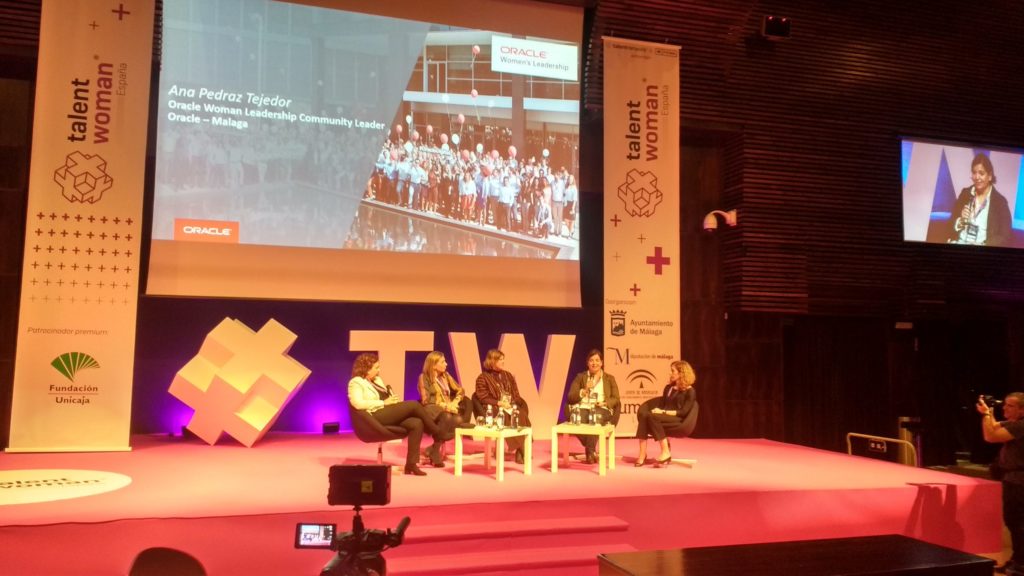 Some of the stories we heard on Friday inspired us and we would like to share them as an example of overcoming and proof that equality at work is possible. Because diversity brings value, both genders should have equal job opportunities.
Beliza Coro Guairacaja
Beliza Coro Guairacaja is an indigenous woman from the Puruwa culture, originally from Ecuador, she is a lawyer, One Young World ambassador, activist and motivational speaker. She has worked as a Legal Consultant in Ecuador and London. Currently residing in Madrid, she is a legal advisor at BI & BIG DATA, Fourth Platform and Global Projects of the Telefónica Group. Her life story has been considered extraordinary because it broke any established scheme.
As a child, she worked selling vegetables in some markets in Ecuador to help her family. However, she refused to accept this reality and decided to change her life through education. She broke all the cultural, social and economic stereotypes established for an indigenous woman. She became the first indigenous lawyer in her community and the first Puruwa woman to graduate with honors.
Alma Stephanie Tapia
Alma Stephanie Tapia grew up in El Paso, Texas, from an Argentine father and a Colombian mother. From an early age she was attracted to mathematics and science because their concepts were universal. After high school, Alma Stephanie began her studies in Metallurgical and Materials Engineering at the University of Texas.  She graduated as a Top Ten Senior from the University in 2003, but her greatest honor was to be the first in her family to graduate from the University.
Alma Stephanie Tapia is now a Metallurgical and Materials Engineer at NASA's Johnson Space Center, where she provides coordination and direction in the selection, design, and maintenance of materials used in space suits, systems for extra-vehicular activities, and inflatable structures. Alma Stephanie supports initiatives to promote science, technology, engineering and mathematics for youth, women and minorities.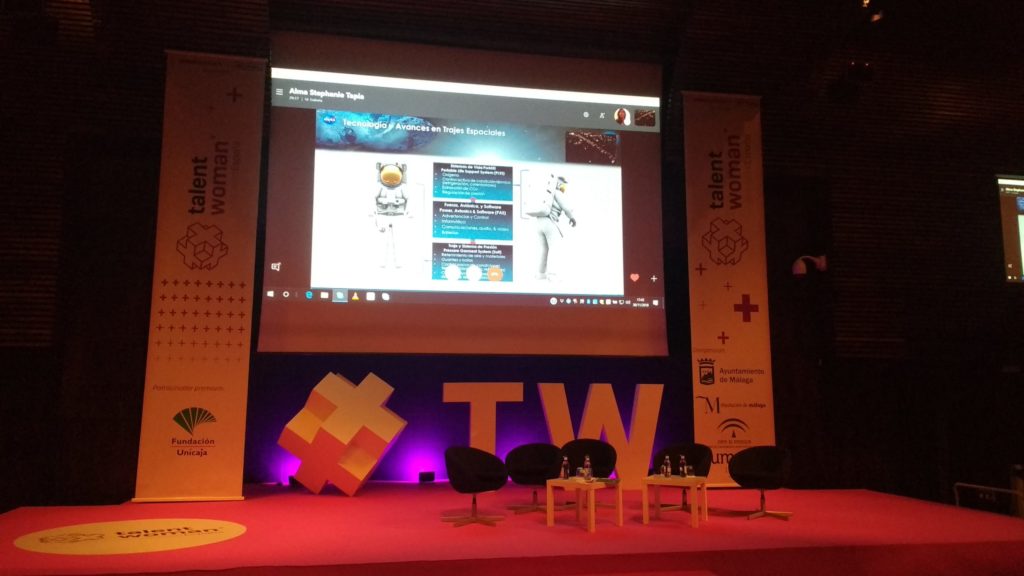 María Teresa Busto
María Teresa Busto is director of the Airbus Commercial Factory in Illescas, as well as vice-president and head of Operations of the Factory, where around 1000 people work. She is also a member of the Executive Committee of Airbus Operations in Spain and president of Ellas Vuelan Alto, an association that seeks to make women visible in the aerospace sector.
After 33 years of work experience passing through different companies, cities, countries and positions, both technical and management, she says that the most exciting thing for her is the professional development of the people and teams who have worked with her. This has been one of the keys to her professional success, creating high-performance teams and developing her leadership skills and abilities. She has a special interest in the development of women managers and directors. In this area, she has experience both internally – 50% of the managerial positions and 38% of the executive positions in Factoría Illescas are women – and externally, collaborating with other companies, universities and business schools.
In the end, all the participants of the event wanted to share their experiences, experiences that break down roles and stereotypes in different technological sectors, traditionally dominated by men.
Talent Woman's commitment is to promote women's vocations in Science and Technology. It is everyone's job to build a society in which girls and adolescents are not afraid to become engineers, scientists, researchers, programmers and other STEM professionals, and are given the same opportunities.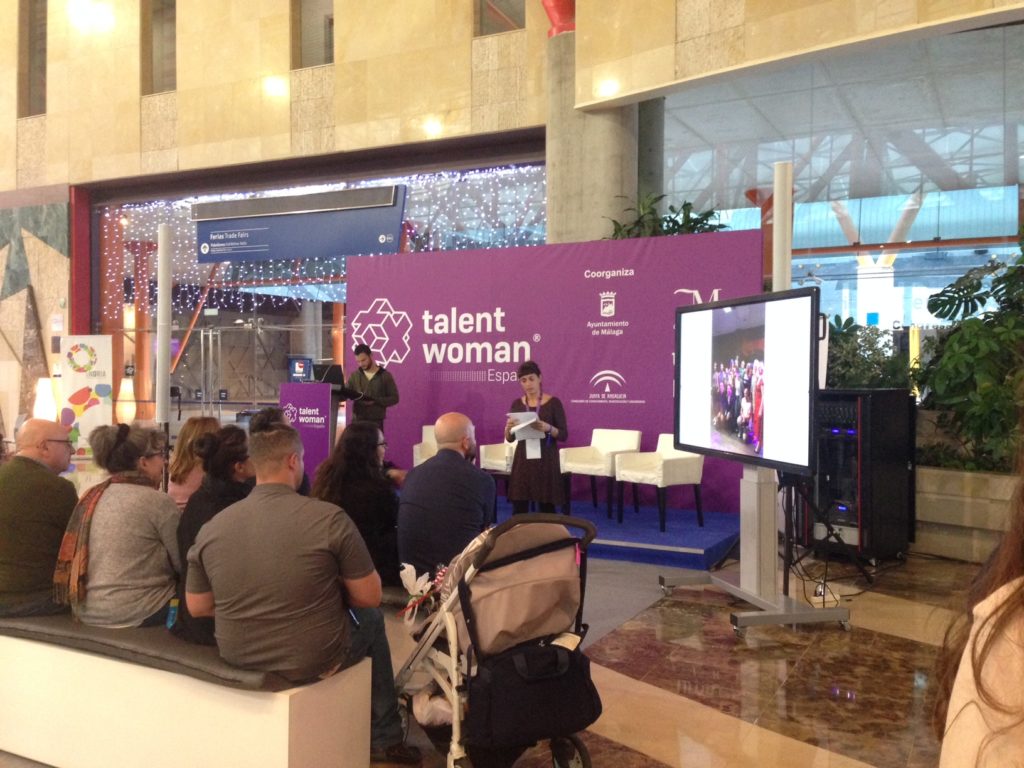 ---
At Moneytrans we strongly believe in the positive aspects of women's empowerment and particularly migrant women. That's why we want to sensitize all members of our community, whether they are men, women, co-workers, clients or suppliers, as well as create opportunities for migrant women and promote this hopeful message to the entire migrant community. So you too join in and promote this message!