Enjoy peace of mind. Your money where you want it
Spend and enjoy your money, with family insurance, rewards and much more.  Fast, simple and inclusive, the Smile Account is your passport to financial freedom. With on-the-spot accounts, instant top-ups and real-time spending notifications we want you to live and travel freely.
We are your fellow companion on all your adventures
Unlike banks, who are closing branches, here at Moneytrans we have chosen to provide you with the necessary guidance in our changing digital world.
Because we know that cash is no longer king, but is not dead,  if you are looking for a warmhearted service to manage your money, the Smile Account is your best friend. You'll have more than 3,000 places in Europe where you can open an account, deposit or withdraw money and make international transfers.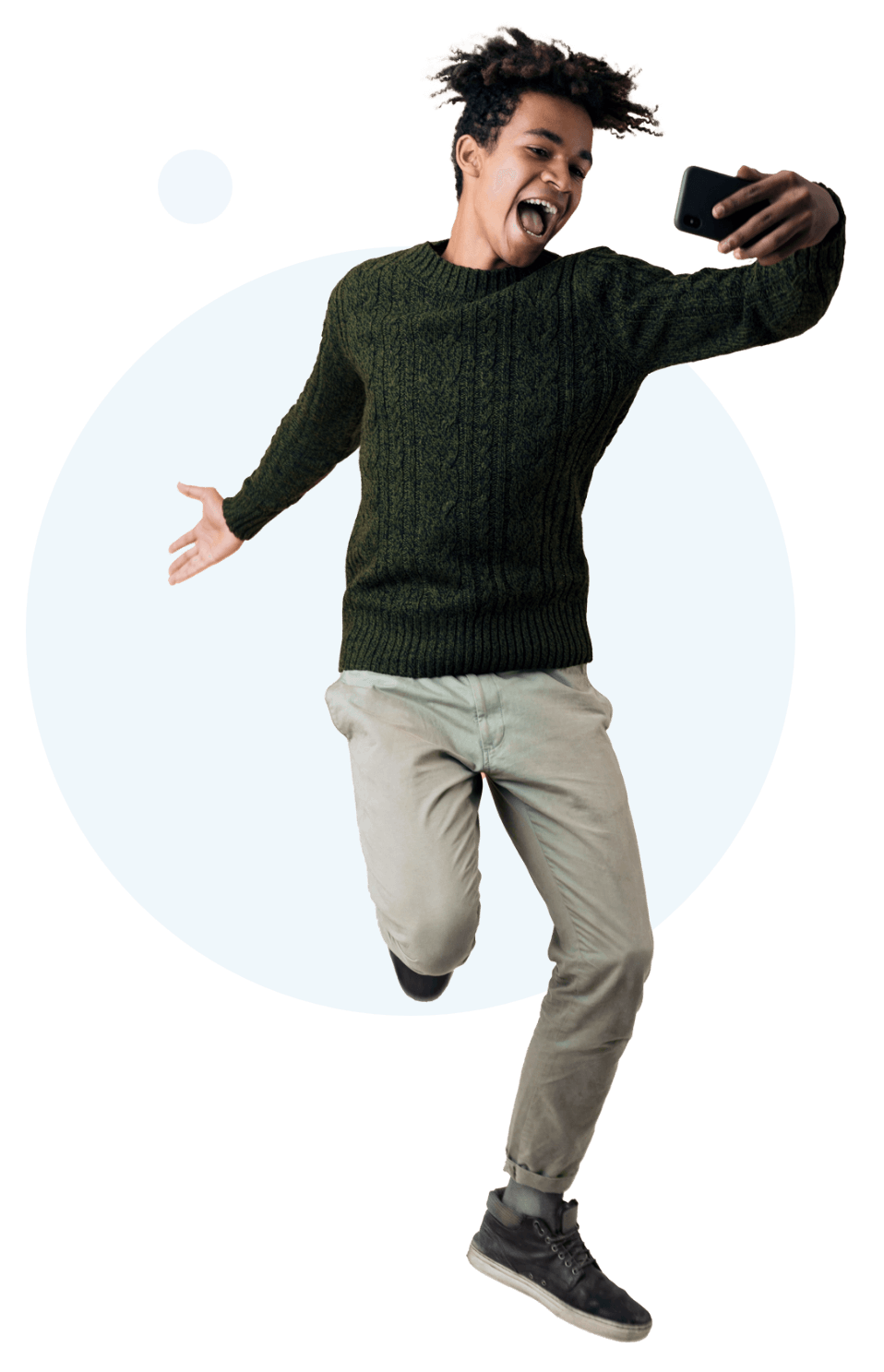 Hello online banking, goodbye unpleasant surprises!
Good money habits start with knowing where you're at. With the Smile account, stay on track and never overspend.
Available from your smartphone; you can access your profile and monitor your income and outgoings including money transfers with a single click. The first and only app of its kind!
Easy
Set up in just a few minutes, we are with you on the go whenever you need it
Comprehensive
20 years' experience in building tailored services for the migrant community.
Secure
Data encryption, SSL communications, personal data anonymisation and more.
Share your account details with your employer and we'll let you know when you get paid.
Make fast transfers nationally and internationally
If transfers are between Moneytrans accounts, they're instant and completely free of charge.
Send and receive money on the move, all over the world
With the Moneytrans app you can manage your account, receive money and send it to your family securely. Choose from your contact list, specify the amount and it's ready to go!
Withdraw money wherever and whenever you like
With the Smile card, you'll have cash when you need it. Withdraw money from ATMs anywhere, without hidden charges*.
Make Contactless payments
Easy, fast and secure payment with a tap of the card at any Contactless terminal.
Prepare for the future and protect yourself
In these uncertain times it's important to be able to access and manage your money in any situation. At Moneytrans, your money is safer than in any strongbox.
You can make purchases via Internet
You can make transfers online 24/7
You can pay faster or instantly for goods and services
You have easy control over your transactions and expenses
Your money is protected by the National Bank of Belgium