450,000 payment locations to easily receive money from abroad
Over the last 20 years Moneytrans has built up a first-class network of partners to receive money from abroad with maximum security. We work in 140 countries with the best banks and financial institutions, for your comfort and that of your family.
At Moneytrans we're constantly innovating so that your family and friends can choose the collection method that's best for them.
Cash will be available for withdrawal within minutes from multiple locations around the world. Check our list of offices and participating banks in the country you choose!
Direct to the beneficiary's bank account
Make a bank transfer to major banks around the world. This service is called BANK DEPOSIT and the money will be available within 1-3 working days, depending on the destination country.
Direct to a mobile phone (digital wallet)
You can send money directly to a mobile phone with a service that's fast, secure and convenient, offering your beneficiary the freedom to withdraw money, pay bills, make purchases in shops and buy or send phone credit, depending on the destination country.
Direct to your beneficiary's home (Home delivery service)
Your transfer goes straight to your beneficiary's home. Check with your Moneytrans office which countries allow this method of receiving money. Receiving money from abroad has never been easier!
What if you're the person receiving the money from abroad?
Money has been sent to your bank account or digital wallet.
You don't need to do anything. The deposit will happen automatically!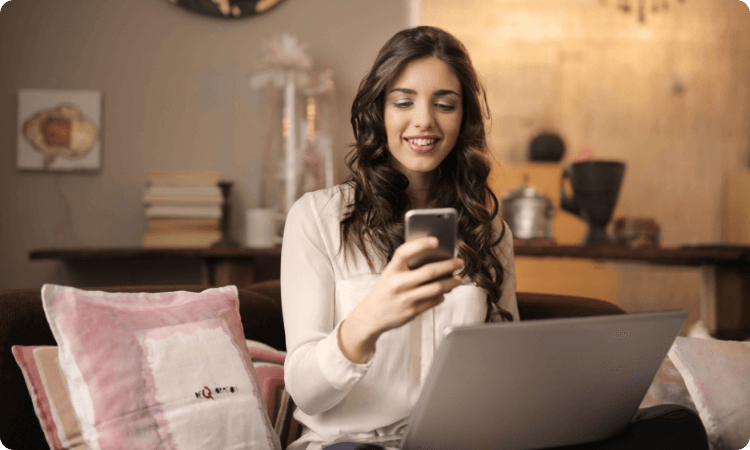 You've been sent money to collect in person
Nearly done!
Sign the receipt you'll be given at the office, and you'll get your money immediately. It's that easy!