Online money transfers, closer to home than ever
Save time and money! In just 5 minutes and 3 clicks you can spread smiles thousands of kilometres. Our online service is the cheapest and most convenient way to transfer money, whether it's to support family members or to pay for services overseas.
Your usual iMoneytrans platform, now on a single website
We are still by your side! Now you can enjoy your online money transfer platform iMoneytrans on a single website: www.moneytrans.eu. With the same quality as always and endless promotions that will make your day! Are you going to miss it?
Start using our Moneytrans platform now or download the iMoneytrans app and be the first to benefit from incredible offers!
Moneytrans, the smartest way of sending money online
Goodbye, travel and long queues!
Moneytrans is so easy that you don't need to go to an office, you can carry out all your transactions from wherever you like, in complete privacy.
Wherever and whenever you like
All you need is an internet connection to access Moneytrans; our service is available 24 hours a day, 7 days a week from your computer or smartphone. Always at your service!
Goodbye, uncertainty!
Know instantly what's happening with your money and authorise the transactions you make on our platform.
As close as ever
If you have a question, you can contact our multilingual support team 7 days a week by phone, web chat or social media, or visit an agent in one of our 3,000 offices in Europe.
Moneytrans, your money without borders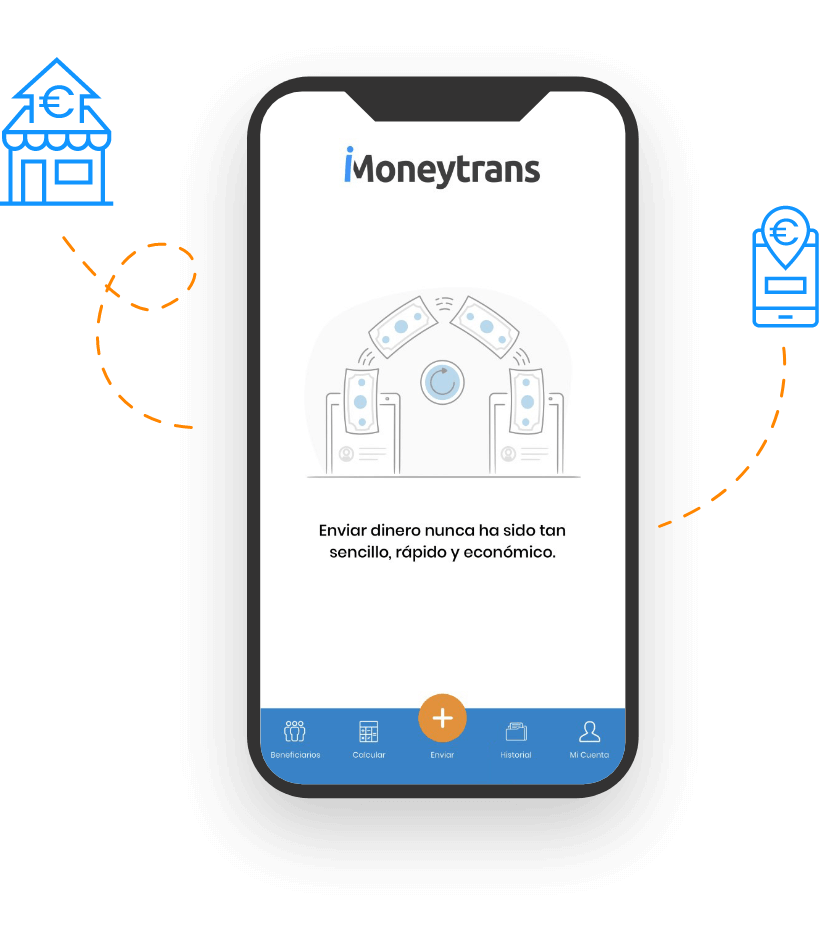 Try our app, you'll stick with it!
You don't need to be sitting at a desk or in an office to send money.
Make transfers with quick and easy mobile payments.
Fast registration with no complications, done in a flash

.

 

Simple naviga

tion; you'll feel at home immediately.

 

Calcula

te the cost before sending. Let's keep things straight.

 
Your details stored, to stay on track

.

 

Monitor your transfer at any time: your peace of mind is priceless

.

 
Joanna Hammill
3 days ago
"It was very easy to use, far easier than my bank! Great exchange rate as well - you know exactly what the other party will get! I recommend them totally!"
Felipe Bolaños Iondoño
30 weeks ago
"They provide good service, very fast, and if there is a problem with your money transfer, they will call you immediately to resolve it. You can trust them. "
How to register and start sending money online
Register on our website or download the iMoneytrans app free of charge.
2. Choose the country and the amount to send
We'll show you the prices, commission and amount to be received before the money is sent.
3. Add your beneficiary's details
Enter the details of the recipient in the destination country.
This is vitally important for the security of your money and for your peace of mind.
Choose the payment method that's best for you.
Your transfer is its the way! You can track it from your account.
Pay however is most convenient for you:
We'll immediately provide you with a tracking number, so that you can forward it to your beneficiary. You can also receive it by email and/or SMS, so it's always at hand.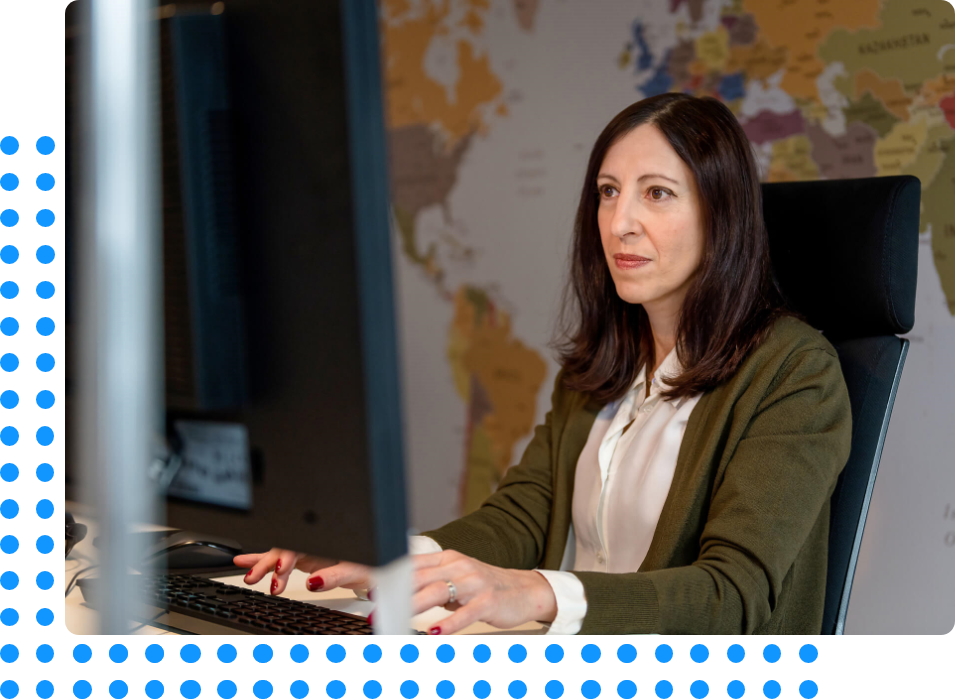 Your security is our priority. Find out how we guarantee your transfers
Sending money online has proved to be the only way of being close to your loved ones in uncertain times and with restrictions on movement. And in addition to this, it's an extremely secure option that's backed by top-level financial institutions.