 Are you new in Brussels? Do you want to meet new people to get support, make new friends, play sports or practice French?
Moneytrans is working with SINGA, an association that aims to create links between Brussels residents and people who have recently arrived in the Belgian capital!
Moneytrans helps you break the ice
It is not always easy to meet new people when you arrive in a new city.
Language barriers, unfamiliarity with the town, lack of confidence or cultural differences can make it difficult for newcomers to integrate into the host town and society.
Many people feel alone and have to face the consequences of not having a network of contacts: difficulties in accessing housing, finding a job, practising the language, familiarising themselves with Brussels culture, feeling useful and supported.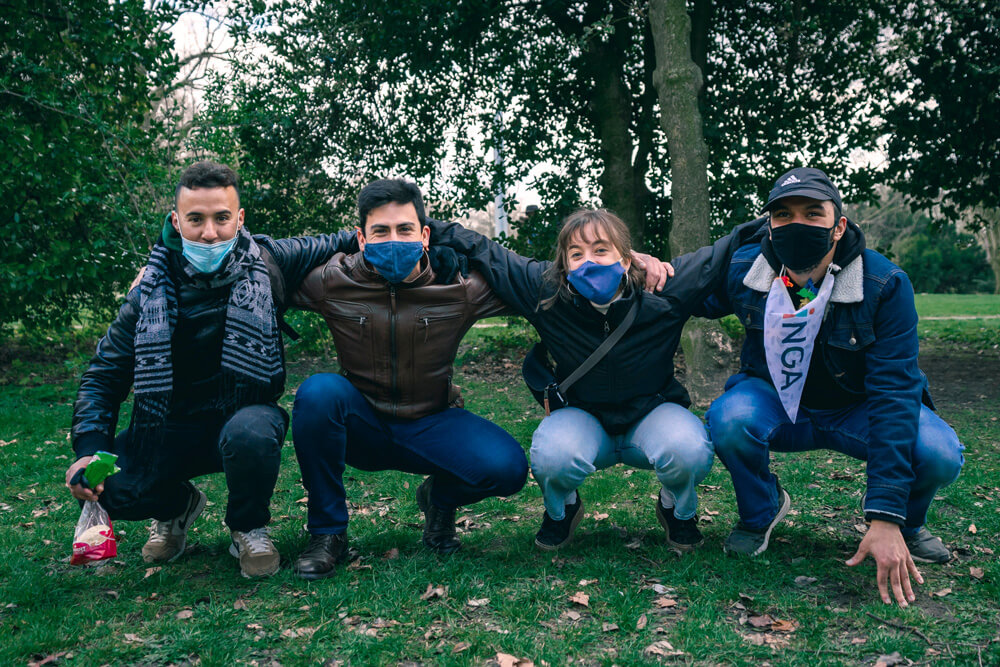 A network that focuses on people
Moneytrans joins SINGA in facilitating meetings between Brussels residents and newcomers. This association offers you different ways to connect with people from Brussels and from all over the world:
In groups: take part in the dozens of activities organised by SINGA every week! Football, cooking, capoeira, cycling, salsa, swing, ping pong, yoga and much more are offered free of charge every week!
In pairs: if you are a little more shy, SINGA offers you the opportunity to participate in the activities in pairs! Because it's always easier with two people, you can join the SINGA activities with a buddy.
Shared accommodation: SINGA connects people who want to share their accommodation in Brussels and have a room available, with people who have been granted refugee status and/or subsidiary protection and are looking for a place to live.
If you are new to Brussels and want to meet people from your new city, take advantage of the bond between Moneytrans & Singa to create your own!
Fill in your details and we will contact you by email as soon as possible with all the details – don't forget to check your spam folder!