Enjoy your money border-free with the Moneytrans Debit Mastercard
Thanks to our partnership with Mastercard, we offer you the latest generation nominative payment card for your daily life. The Moneytrans card allows you to pay for your purchases in shops or online and to withdraw cash from all ATMs in Belgium and around the world but also from a Moneytrans agent. With no income requirements and without the drawbacks of traditional banks, the Moneytrans debit card is your passport to freedom!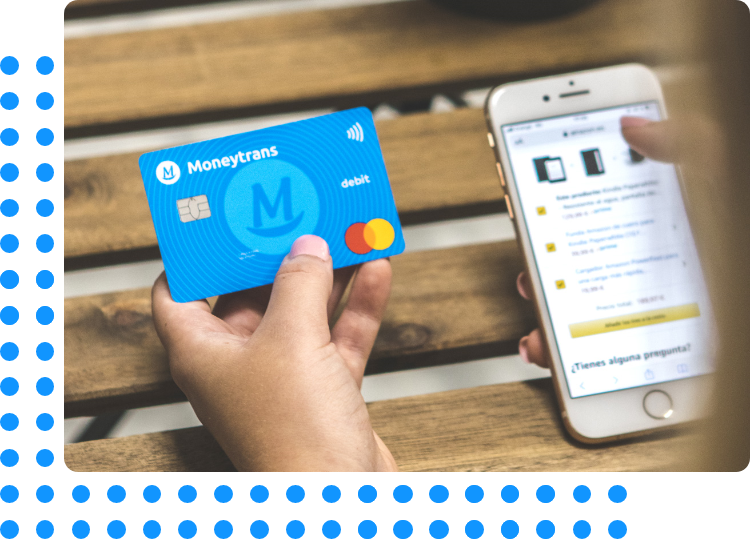 No excessive monthly fees
With the Moneytrans card, say goodbye to bad surprises: when you use a debit card, money is taken directly from your Smile Account, so you can't spend more than you have. With no possible overdraft, you can save up to €60 in bank charges per year!
Take control of your spending
With this free debit card linked to your Smile Account, you can check your spending at any time on the Moneytrans app with just one click. Have peace of mind, you'll never go over your planned budget!
Finally, an alternative to the big banks' applications, more tailored to you and your needs; the first account that takes you into account.